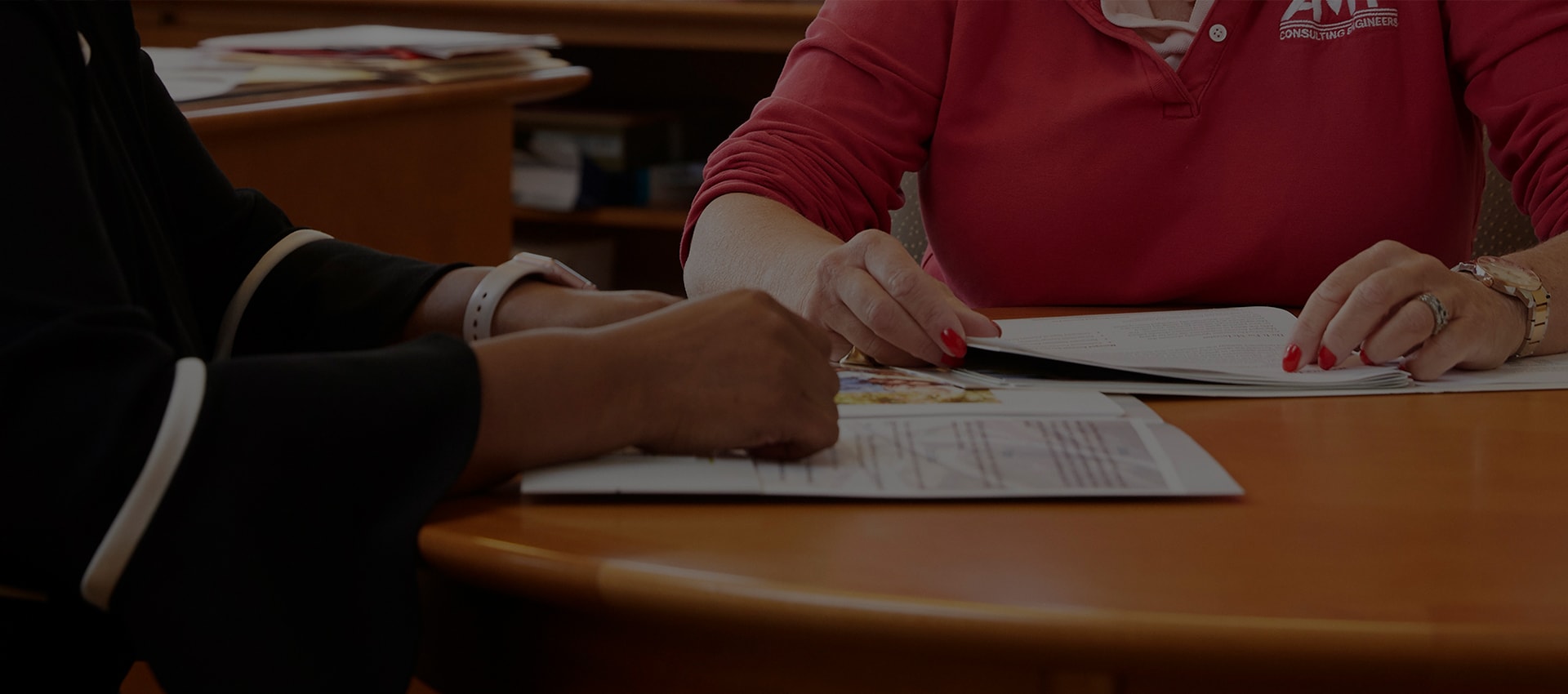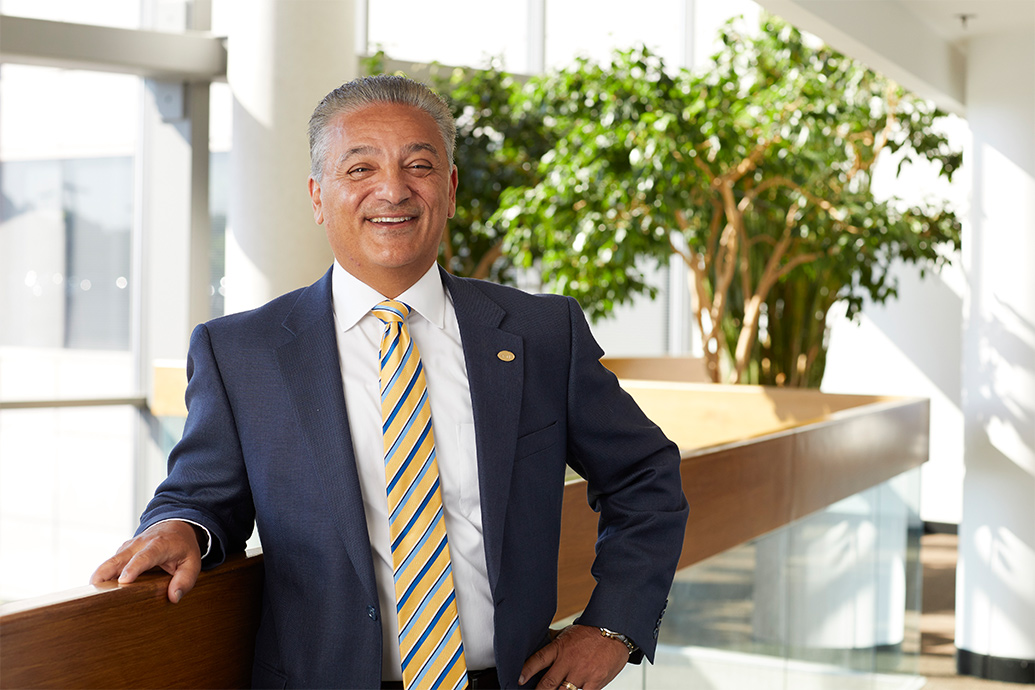 Richard S. Khalil, CPA
CEO, Chairman of the Board, and CFO
With more than 30 years of experience to AMT, Rich was elected Chief Executive Officer and Chairman of the Board in 2022. In his new role, Rich will establish and oversee the interpretation and implementation of AMT's policy and objectives in accordance with the Board's directives. He will remain as AMT's acting Chief Financial Officer. He has been instrumental in guiding the firm's growth, profitability, and transition to becoming an ESOP firm. Over the years, Rich has directed all financial aspects of the business to include accounting practices, budgeting, financial planning, financial analysis, and monitoring of the company's financial performance. He earned a Bachelor of Science degree in accounting from the University of Maryland, and Rich currently serves as the Trustee for the ACEC Retirement Trust.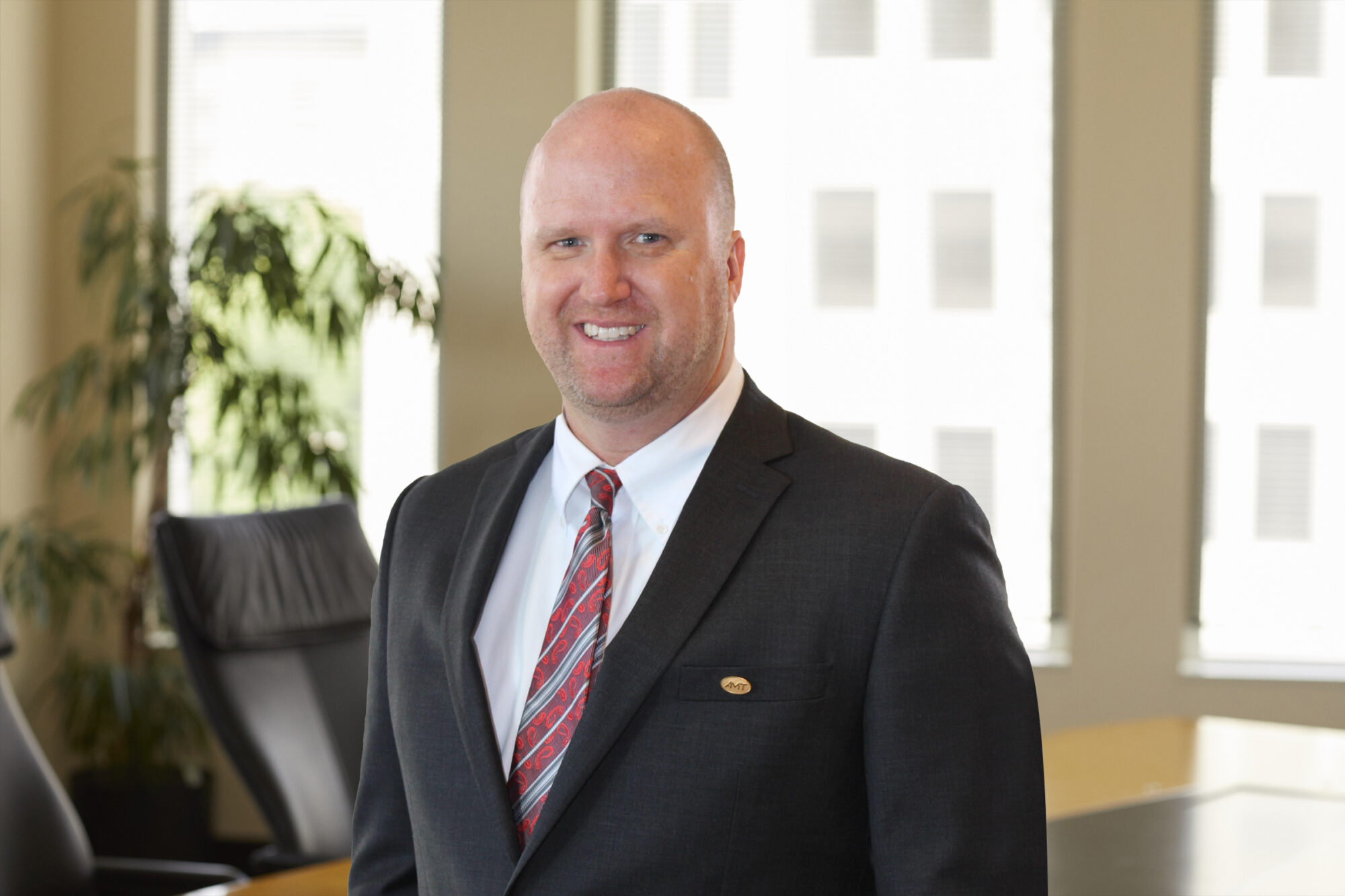 Tim Kirk, PE, PTOE, RSP1
President
Tim Kirk joined AMT in 2014, and he was elected President of the firm in 2022. Under his direction and in his first eight years with AMT, Tim notably grew the firm's West Virginia practice including transportation design, traffic engineering, structures, and CEI services. He was also instrumental in supporting other AMT office locations with engineering services while engaging in corporate level programs and supporting initiatives of the firm. Tim began his career with the Maryland State Highway Administration followed by an accomplished nineteen-year career with the West Virginia Division of Highways. He concluded his tenure at WVDOH by leading the Traffic Operations Section. Tim earned a Bachelor of Science degree in Civil Engineering from West Virginia University. Currently, he is the President-Elect of the American Council of Engineering Companies of West Virginia, and Tim will officially be named President of this organization in 2023.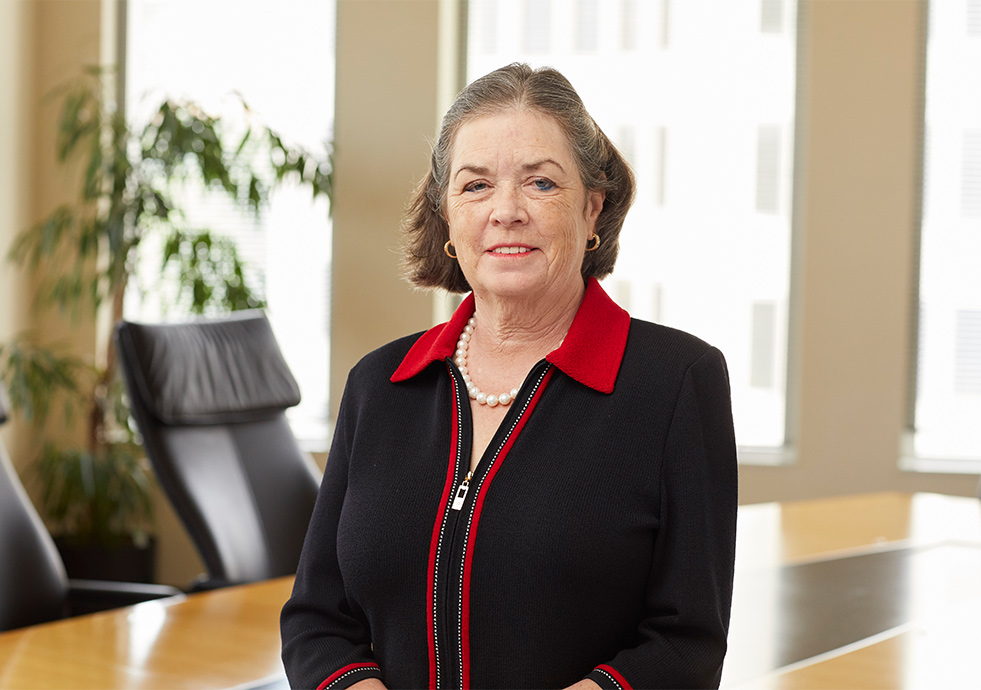 Murphy Tuomey
Chief Administration Officer and Senior Vice President
Murphy Tuomey has more than 35 years of experience in all aspects of coordination of inspection assignments and has been with AMT since 1991. She is the Principal-in-Charge of AMT's Construction Management and Inspection practice. This includes regular client and employee communication, project site visits and industry training, particularly safety training and OSHA compliance. As such, she has become a highly regarded member of the transportation consulting community and regional leader in the field of construction safety. Murphy holds a Bachelor of Arts in public affairs and government from Mount Vernon College and a Master's degree in Public Administration from the University of Baltimore. She is active in many professional associations including the Virginia Transportation Construction Alliance and the Society of Military Engineers, which has a scholarship endowed in her honor. In addition, Murphy was the recipient of the American Road and Transportation Builders Association (ARTBA) Women Leaders 2018 Ethel S. Birchland Award.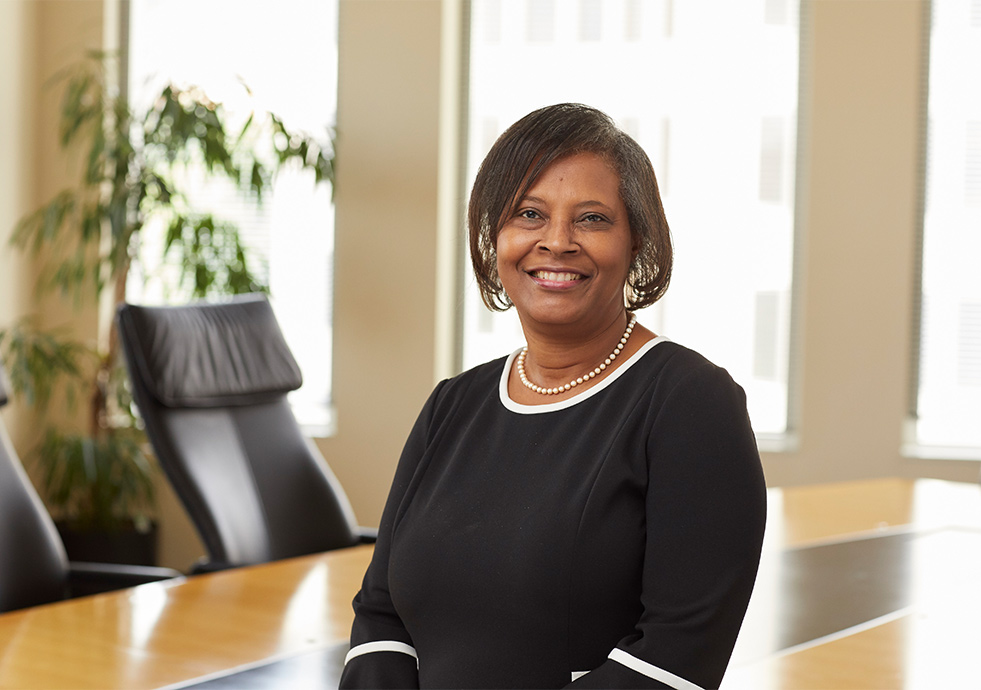 Janice Gary
CHIEF HUMAN RESOURCES OFFICER (CHRO)
With over 30 years of professional experience, Janice is responsible for developing the firm's policy, executing operation of the Human Resources Department, and providing strategic leadership to AMT's Board of Directors and practice leaders. She leads all efforts to define and document succession planning, talent management, organizational and performance management, training and development, along with administering compensation and benefits. Janice has been instrumental in the growth and advancement of AMT's employee benefits program, ESOP, 401K, healthcare options, and recruitment. As a model of dedication to AMT, she has demonstrated with distinction her steadfast commitment to workplace culture within the firm and has helped to spearhead diversity and inclusion plans. Janice received her Master of Business Administration in Human Resources in Office Management from Strayer University and a Bachelor of Business Administration in Office Management from the University of Memphis. She is an active member of the Society for Human Resource Management (SHRM) and the National Safety Council. Additionally, Janice serves as the HR Chair and participates on various committees for the American Council of Engineering Companies (ACEC) Maryland. She is the recipient of the ACEC National Community Service Award 2020 and the ACEC Regional Community Service Award 2019.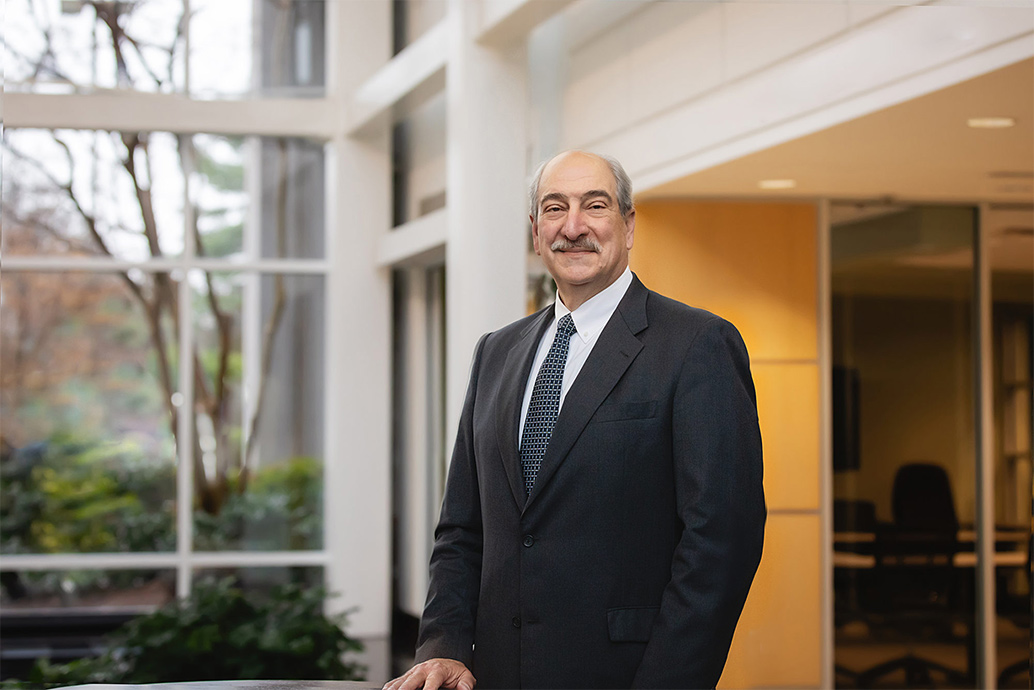 Steven J. Chapin
Outside Board of Directors Member
Steven J. Chapin has been appointed as the outside Board member of AMT's Board of Directors. Mr. Chapin has had a distinguished 40-year career in the Transportation Engineering industry throughout the Mid-Atlantic region.
Mr. Chapin attended the Virginia Military Institute where he earned his B.S. in Civil Engineering and was a licensed Professional Engineer in MD, VA, and eight other states. He has held numerous leadership positions with AECOM and predecessor company Hayes, Seay, Mattern & Mattern (HSMM) over his combined 30 years with the firms. In addition to serving as the Director of Transportation for HSMM, he spent 9 years on the HSMM Board of Directors prior to the company's merger with AECOM. He ultimately retired from AECOM as a Senior Vice President of Transportation. Mr. Chapin has also made significant contributions to the industry through his leadership within the Virginia Transportation Construction Alliance (VTCA), The Road Information Program (TRIP), the VDOT/VTCA Design-Build Task Force, and others. His career is marked by tremendous success in managing, overseeing, growing, and directing a wide variety of transportation projects and practices.