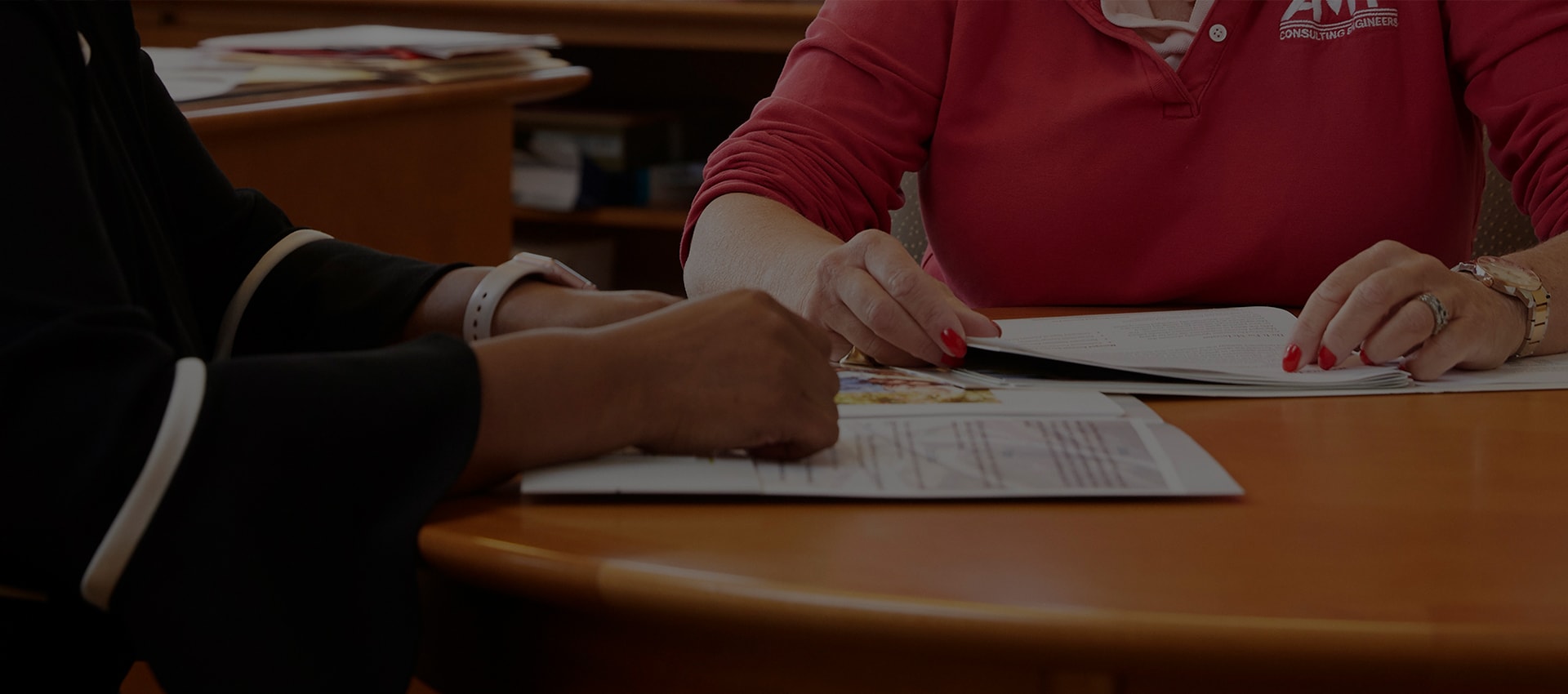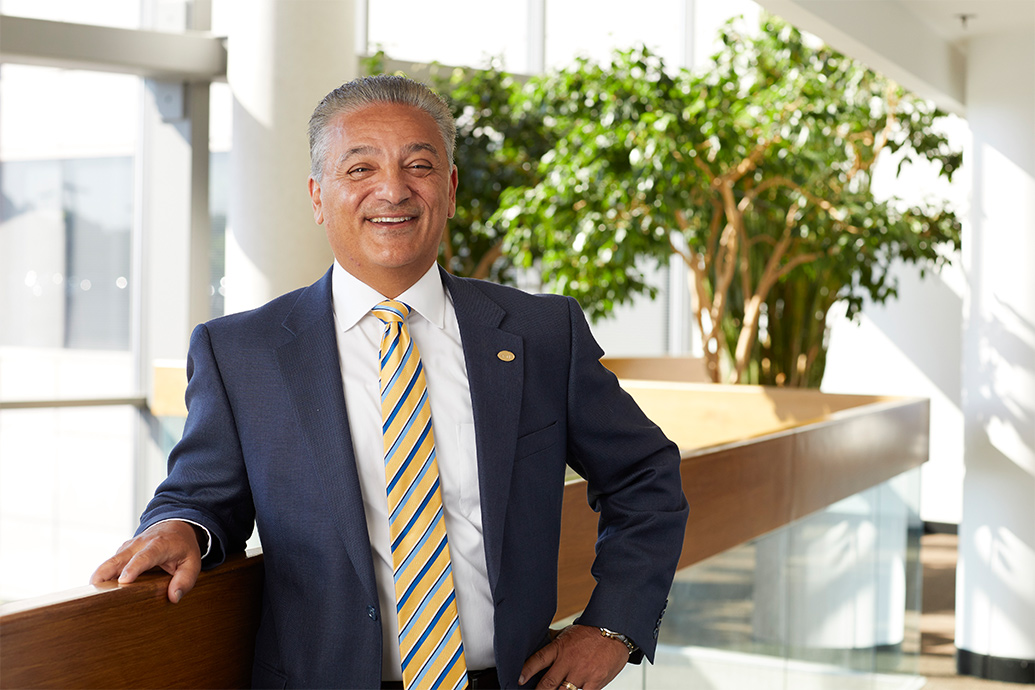 Richard S. Khalil, CPA
CEO, Chairman of the Board, and CFO
With more than 30 years of experience to AMT, Rich was elected Chief Executive Officer and Chairman of the Board in 2022. In his new role, Rich will establish and oversee the interpretation and implementation of AMT's policy and objectives in accordance with the Board's directives. He will remain as AMT's acting Chief Financial Officer. He has been instrumental in guiding the firm's growth, profitability, and transition to becoming an ESOP firm. Over the years, Rich has directed all financial aspects of the business to include accounting practices, budgeting, financial planning, financial analysis, and monitoring of the company's financial performance. He earned a Bachelor of Science degree in accounting from the University of Maryland, and Rich currently serves as the Trustee for the ACEC Retirement Trust.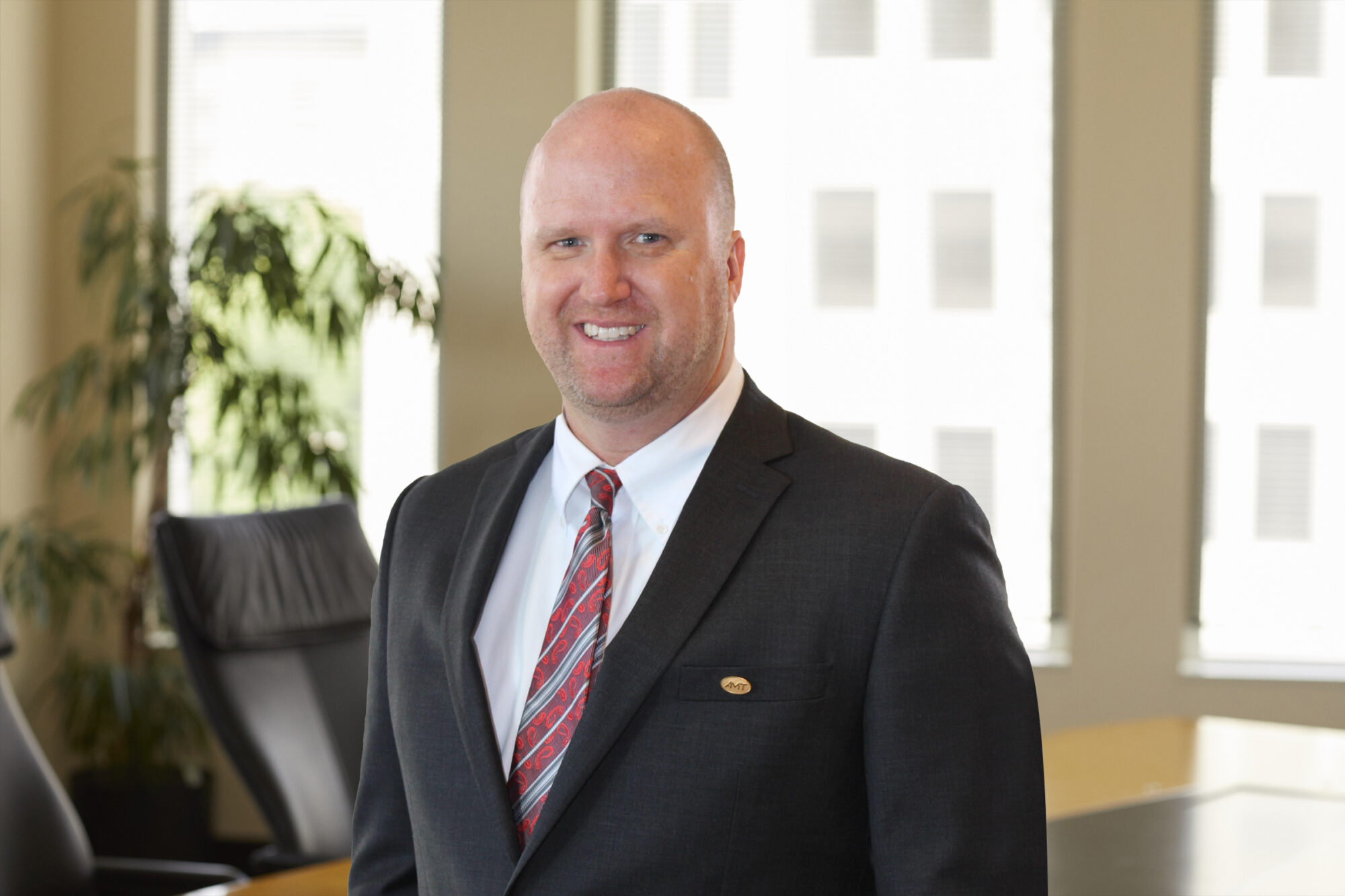 Tim Kirk, PE, PTOE, RSP1
President
Tim Kirk joined AMT in 2014, and he was elected President of the firm in 2022. Under his direction and in his first eight years with AMT, Tim notably grew the firm's West Virginia practice including transportation design, traffic engineering, structures, and CEI services. He was also instrumental in supporting other AMT office locations with engineering services while engaging in corporate level programs and supporting initiatives of the firm. Tim began his career with the Maryland State Highway Administration followed by an accomplished nineteen-year career with the West Virginia Division of Highways. He concluded his tenure at WVDOH by leading the Traffic Operations Section. Tim earned a Bachelor of Science degree in Civil Engineering from West Virginia University. Tim is the President of the American Council of Engineering Companies of West Virginia.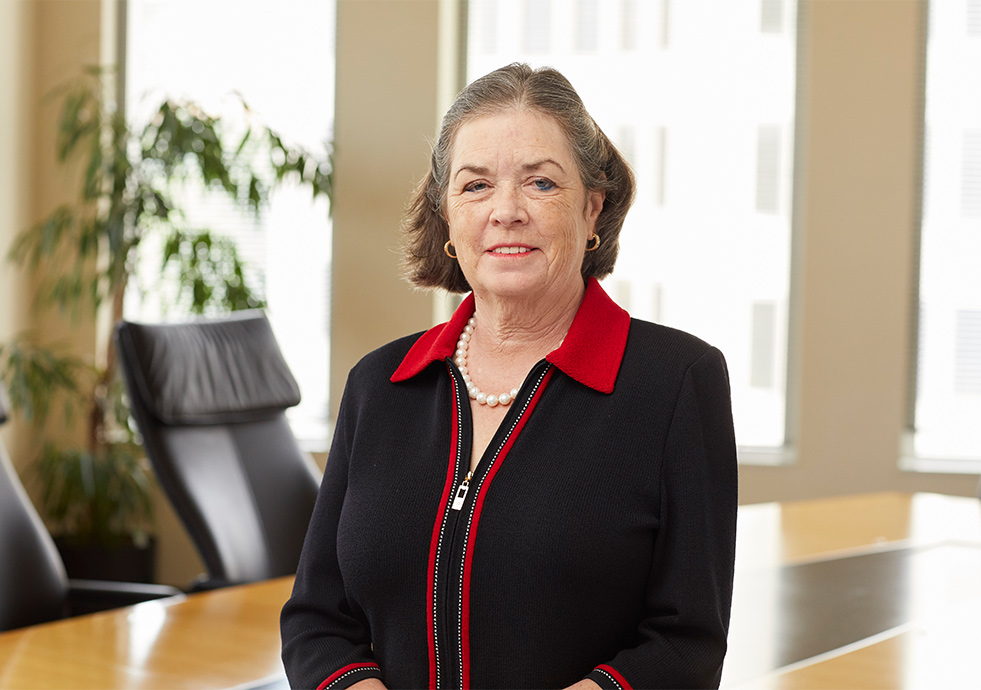 Murphy Tuomey
Chief Administration Officer and Senior Vice President
Murphy Tuomey has more than 35 years of experience in all aspects of coordination of inspection assignments and has been with AMT since 1991. She is the Principal-in-Charge of AMT's Construction Management and Inspection practice. This includes regular client and employee communication, project site visits and industry training, particularly safety training and OSHA compliance. As such, she has become a highly regarded member of the transportation consulting community and regional leader in the field of construction safety. Murphy holds a Bachelor of Arts in public affairs and government from Mount Vernon College and a Master's degree in Public Administration from the University of Baltimore. She is active in many professional associations including the Virginia Transportation Construction Alliance and the Society of Military Engineers, which has a scholarship endowed in her honor. In addition, Murphy was the recipient of the American Road and Transportation Builders Association (ARTBA) Women Leaders 2018 Ethel S. Birchland Award.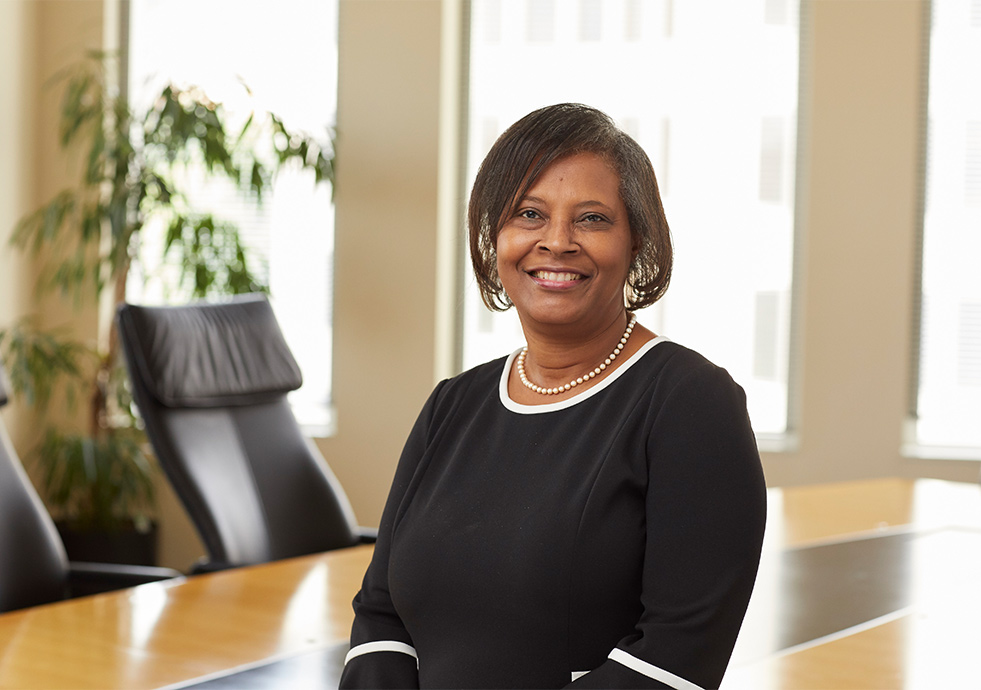 Janice Gary
CHIEF HUMAN RESOURCES OFFICER (CHRO)
With over 30 years of professional experience, Janice is responsible for developing the firm's policy, executing operation of the Human Resources Department, and providing strategic leadership to AMT's Board of Directors and practice leaders. She leads all efforts to define and document succession planning, talent management, organizational and performance management, training and development, along with administering compensation and benefits. Janice has been instrumental in the growth and advancement of AMT's employee benefits program, ESOP, 401K, healthcare options, and recruitment. As a model of dedication to AMT, she has demonstrated with distinction her steadfast commitment to workplace culture within the firm and has helped to spearhead diversity and inclusion plans. Janice received her Master of Business Administration in Human Resources in Office Management from Strayer University and a Bachelor of Business Administration in Office Management from the University of Memphis. She is an active member of the Society for Human Resource Management (SHRM) and the National Safety Council. Additionally, Janice serves as the HR Chair and participates on various committees for the American Council of Engineering Companies (ACEC) Maryland. She is the recipient of the ACEC National Community Service Award 2020 and the ACEC Regional Community Service Award 2019.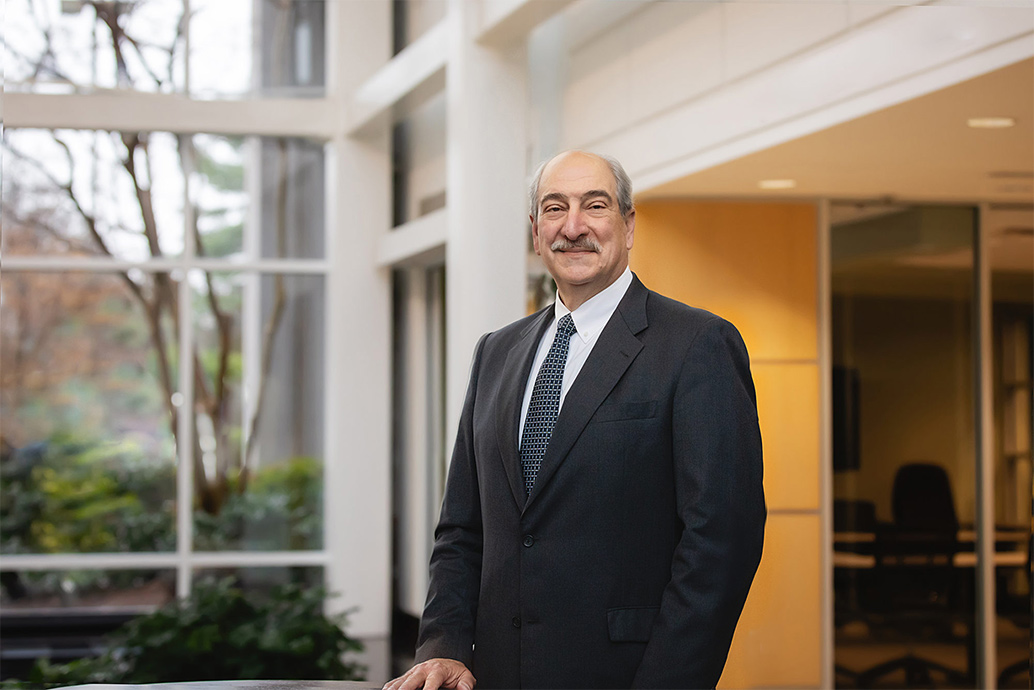 Steven J. Chapin
Outside Board of Directors Member
Steven J. Chapin has been appointed as the outside Board member of AMT's Board of Directors. Mr. Chapin has had a distinguished 40-year career in the Transportation Engineering industry throughout the Mid-Atlantic region.
Mr. Chapin attended the Virginia Military Institute where he earned his B.S. in Civil Engineering and was a licensed Professional Engineer in MD, VA, and eight other states. He has held numerous leadership positions with AECOM and predecessor company Hayes, Seay, Mattern & Mattern (HSMM) over his combined 30 years with the firms. In addition to serving as the Director of Transportation for HSMM, he spent 9 years on the HSMM Board of Directors prior to the company's merger with AECOM. He ultimately retired from AECOM as a Senior Vice President of Transportation. Mr. Chapin has also made significant contributions to the industry through his leadership within the Virginia Transportation Construction Alliance (VTCA), The Road Information Program (TRIP), the VDOT/VTCA Design-Build Task Force, and others. His career is marked by tremendous success in managing, overseeing, growing, and directing a wide variety of transportation projects and practices.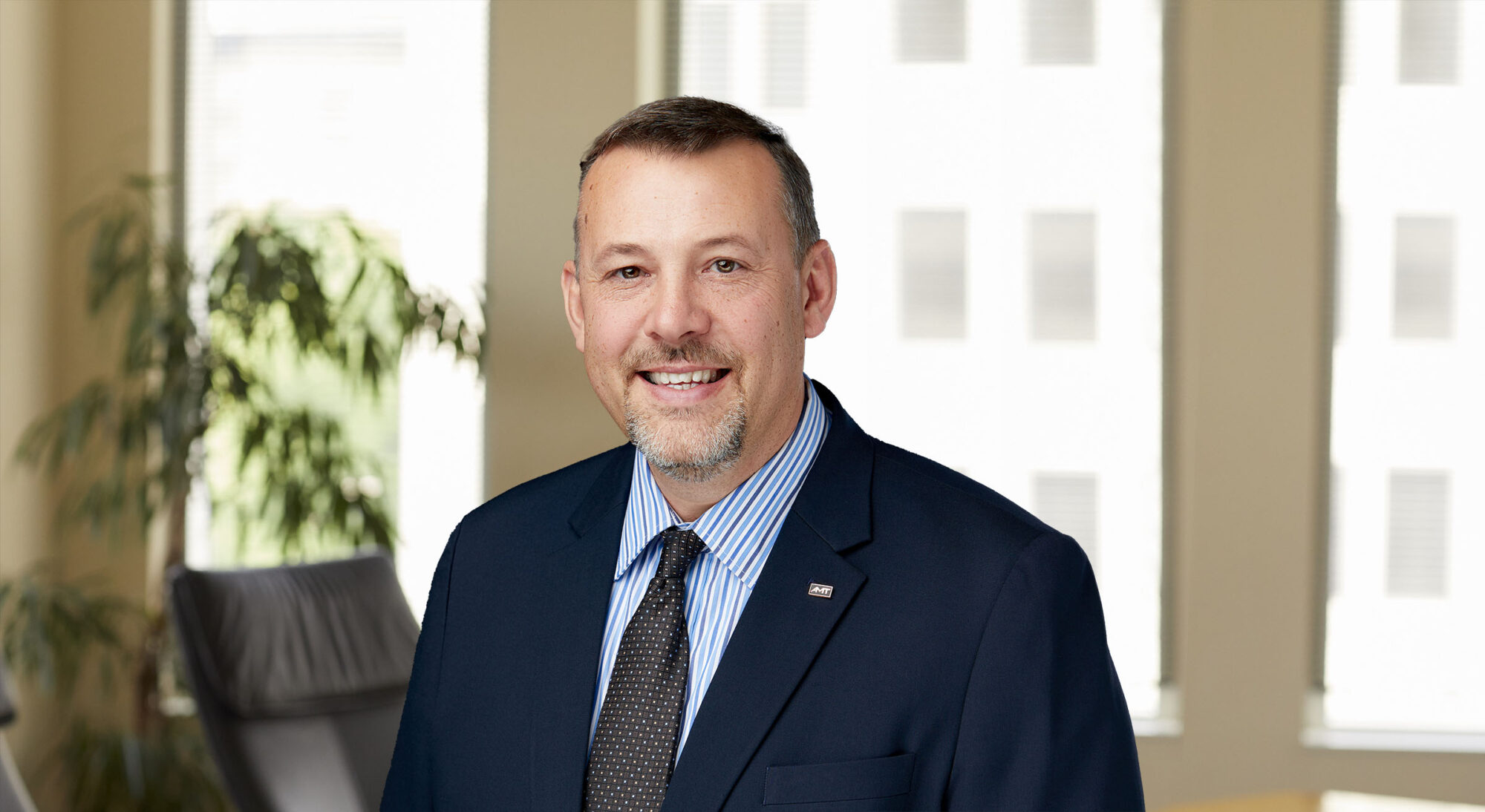 Billy Badger, CCM
Vice President
Billy Badger is responsible for leading and managing the firm's Construction Engineering and Inspection (CEI) business unit. With over 27 years of construction experience in the transportation industry, he has contributed to the expansion and growth of AMT's CEI practice through successful procurement of various on call and project specific contracts involving DOT, Contractor, County, and Municipal clients. Billy joined AMT over 16 years ago and has been serving as the Director of Construction Services overseeing active contracts in Virginia, West Virginia, Maryland, North Carolina, and South Carolina. Billy is recognized as a Certified Construction Manager (CCM) by the Construction Management Association of America (CMAA), and he is a certified OSHA 500 Outreach Trainer. Presently, he serves as a member of the Engineering Consultant Leadership Committee (ECLC) of the Virginia Transportation Construction Alliance (VTCA).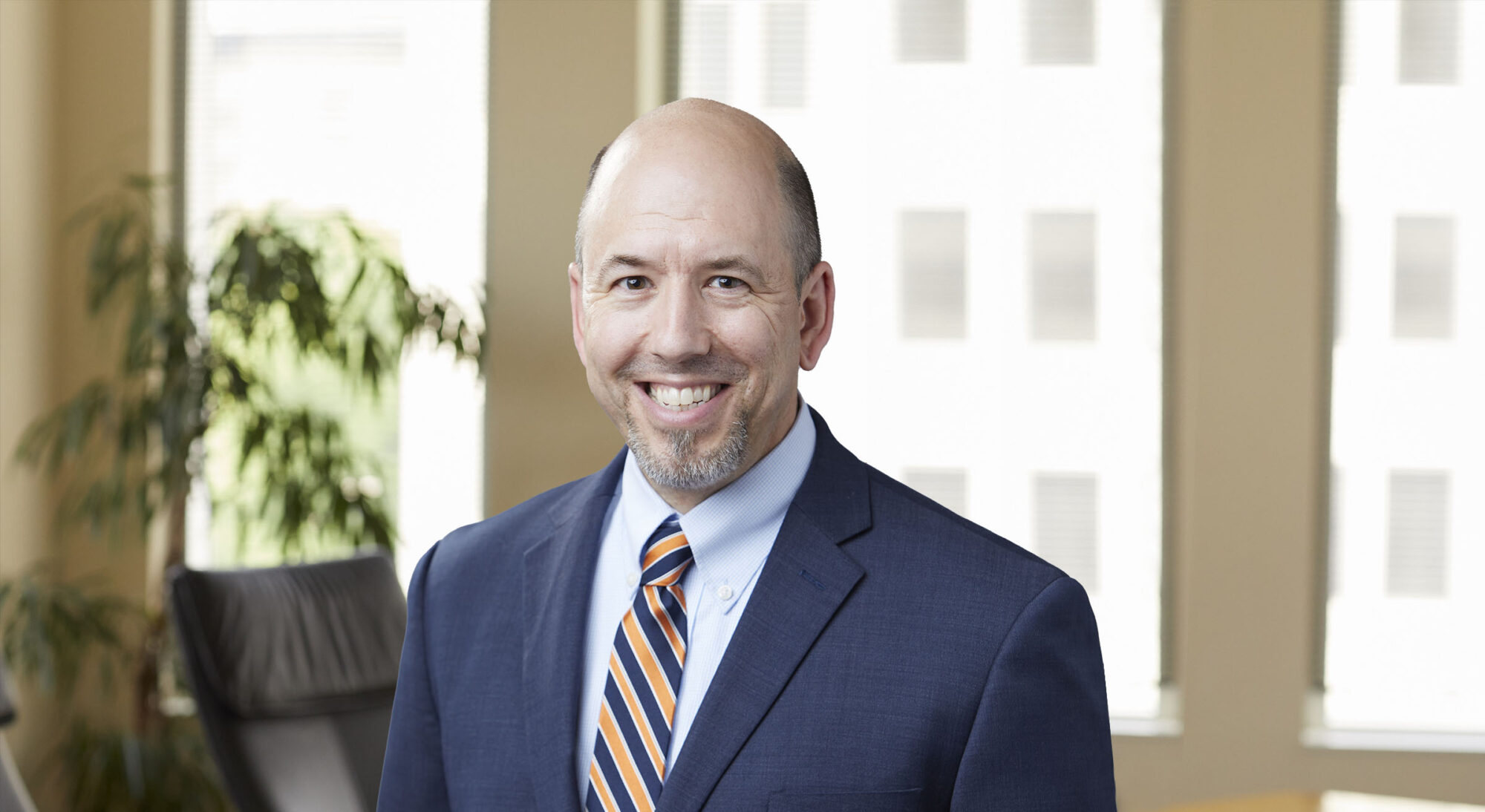 Matt Ernest, PE, LEED AP
Vice President
A long standing member of the AMT Team, Matt has proudly spent his entire career with the firm. With more than 25 years of experience, he has been serving as a Director of AMT's Site Civil business unit with oversight of federal, state, and utility clients. Matt has predominately been involved with a diverse group of clients focusing on higher education, state, and federal agencies and institutions. He has served in design, project management, and leadership positions for more than 500 hundred projects totaling nearly $2 billion in construction cost. Some of his notable projects include the $400 million United State Census Bureau Headquarters and the $200 million University of Maryland College Park Xfinity Center and North Campus Development. Matt earned a Bachelor of Science in Civil Engineering Technology from the University of Pittsburgh. Currently, he serves on the Board of Directors of the Society of American Military Engineers (SAME) Washington Post, and he is an LEED Accredited Professional.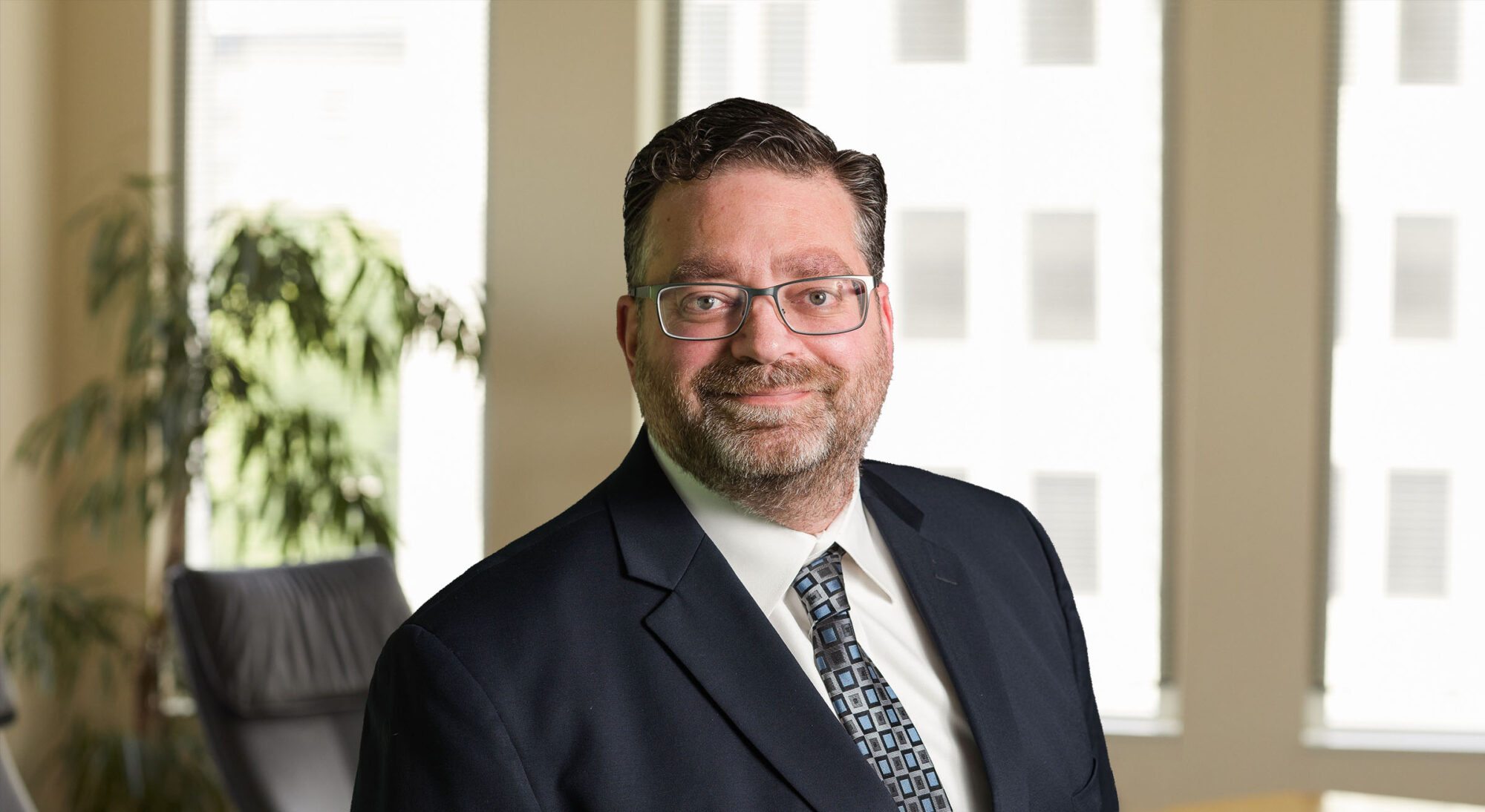 Jeff McKay, PE
Vice President
Over a career spanning more than 29 years in project management and design, Jeff is serving as the Director of Transportation. He leads the firm's transportation business unit with a focus being on client service, continued growth, and expansion. Since joining AMT over 10 years ago, Jeff has led sustained market growth in Virginia with an emphasis on a wide variety of highway improvement projects involving VDOT, County, and Municipal clients. Through Jeff's leadership and vision, AMT has expanded the firm's workforce throughout the Commonwealth. He holds a Bachelor of Science from the Virginia Polytechnic Institute and State University. Jeff currently serves as Vice Chairman of the Transportation Committee with the American Council of Engineering Companies Virginia (ACEC/VA) and is an active member of the Virginia Transportation Construction Alliance (VTCA).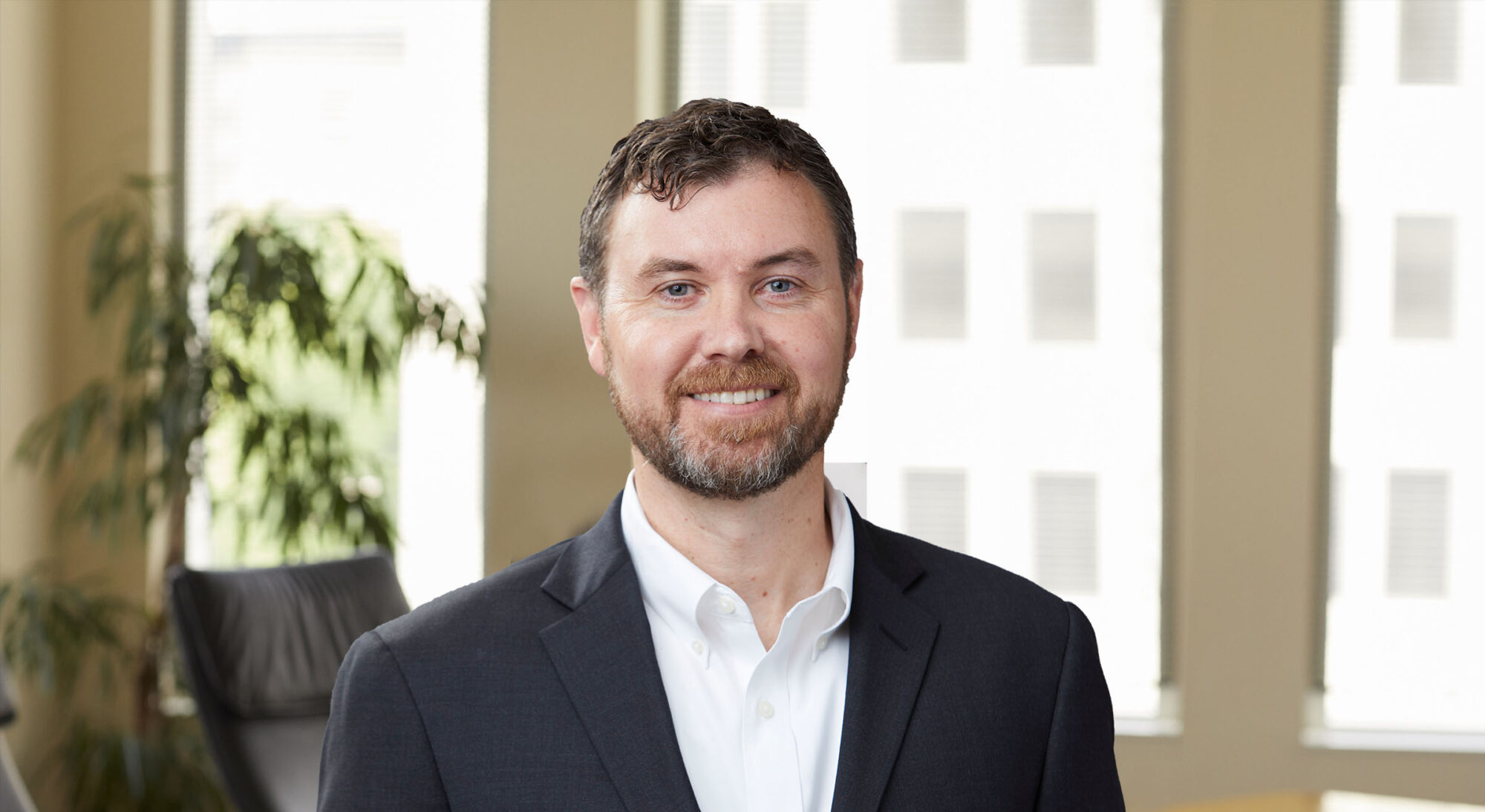 Aaron Smith, PE, LEED AP
Vice President
A 26 year industry professional with extensive experience in site design and engineering services, Aaron serves as a Director of AMT's Site Civil business unit with oversight of municipal and private clients, as well as the firm's Landscape Architecture group. During his 21 years at AMT, he has built a growing practice and assembled a strong team of professionals that have contributed to the successful growth of the company. Aaron is driven by a desire to work on projects that directly impact communities, from neighborhood parks, libraries, faith-based organizations, to public and private schools. His project experience includes projects from the expansion and renovation of the H. Carl Moultrie Courthouse in Washington, DC and the Brendan Iribe Center for Computer Science and Engineering at the University of Maryland, to site improvements for parks and schools as part of on-call contracts throughout Maryland, Virginia and the District of Columbia. Aaron holds a Bachelor of Science in Civil Engineering from the University of Notre Dame and a Master of Civil Engineering from the University of Maryland. He serves on the Board of the American Council of Engineering Companies of Metropolitan Washington (ACEC/MW), and he is a LEED Accredited Professional.