AMT makes second calendar donation
Company News | January 4, 2016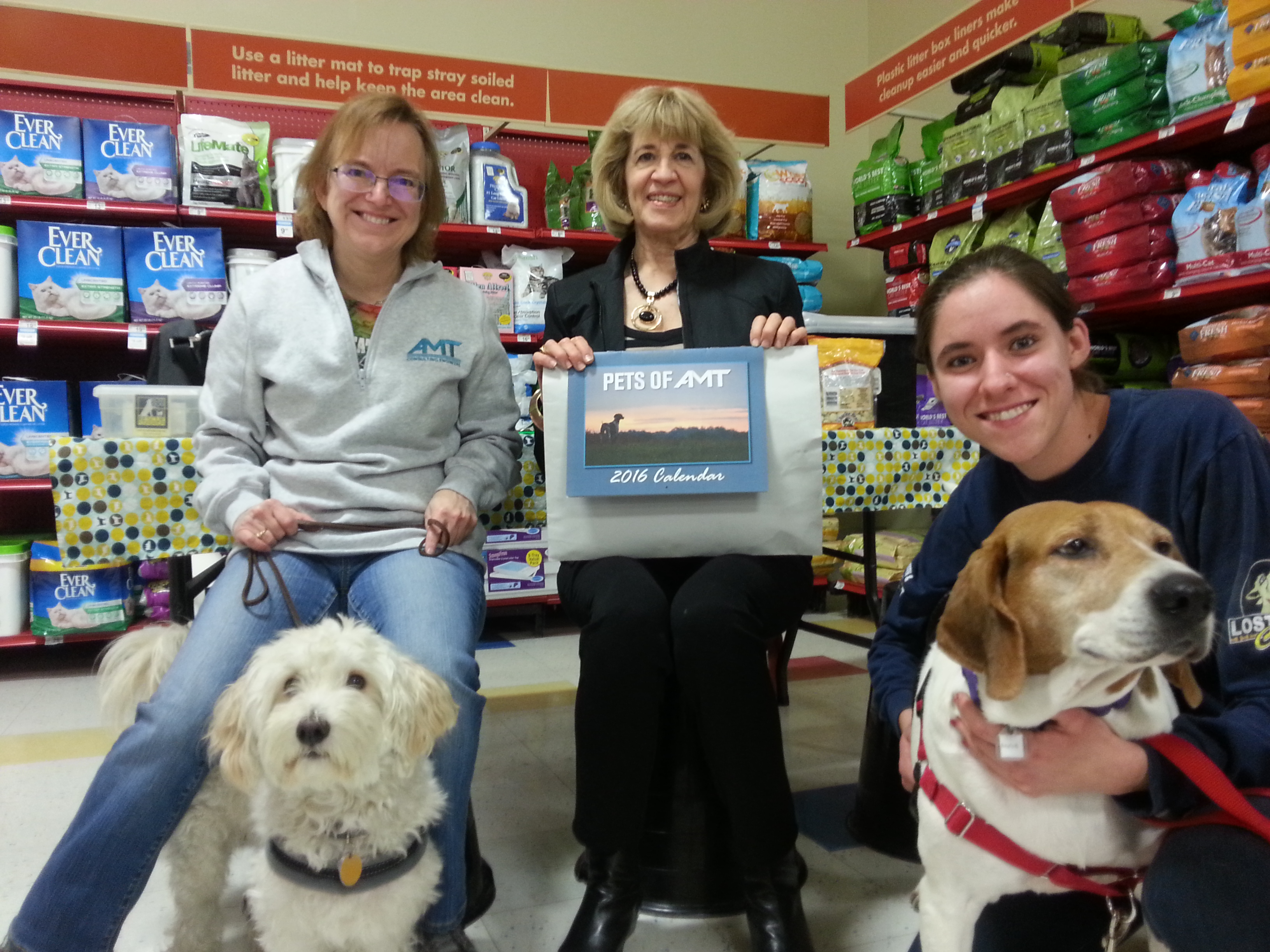 Thanks to donations from AMT staff, we made donations totaling $1,382 to Bourbon County Rescue and Lost Dog and Cat Rescue Foundation on January 2. Bourbon County received $852 and Lost Dog $530. This is the second annual donation to the organizations. To ensure that all money raised went directly to the rescues, AMT covered all of the production and mailing costs that enabled us help these deserving organizations.
Bourbon County Rescue transports animals from rural Kentucky shelters to the Washington area to help them find homes. Animals are vetted and sterilized before going to their new homes.
Lost Dog and Cat Rescue Foundation pulls animals from high-kill shelters, vets them and places them into adoptive homes at adoption events throughout the Washington Metro region. The organization houses most of the animals at its ranch in Sumerduck, Virginia.