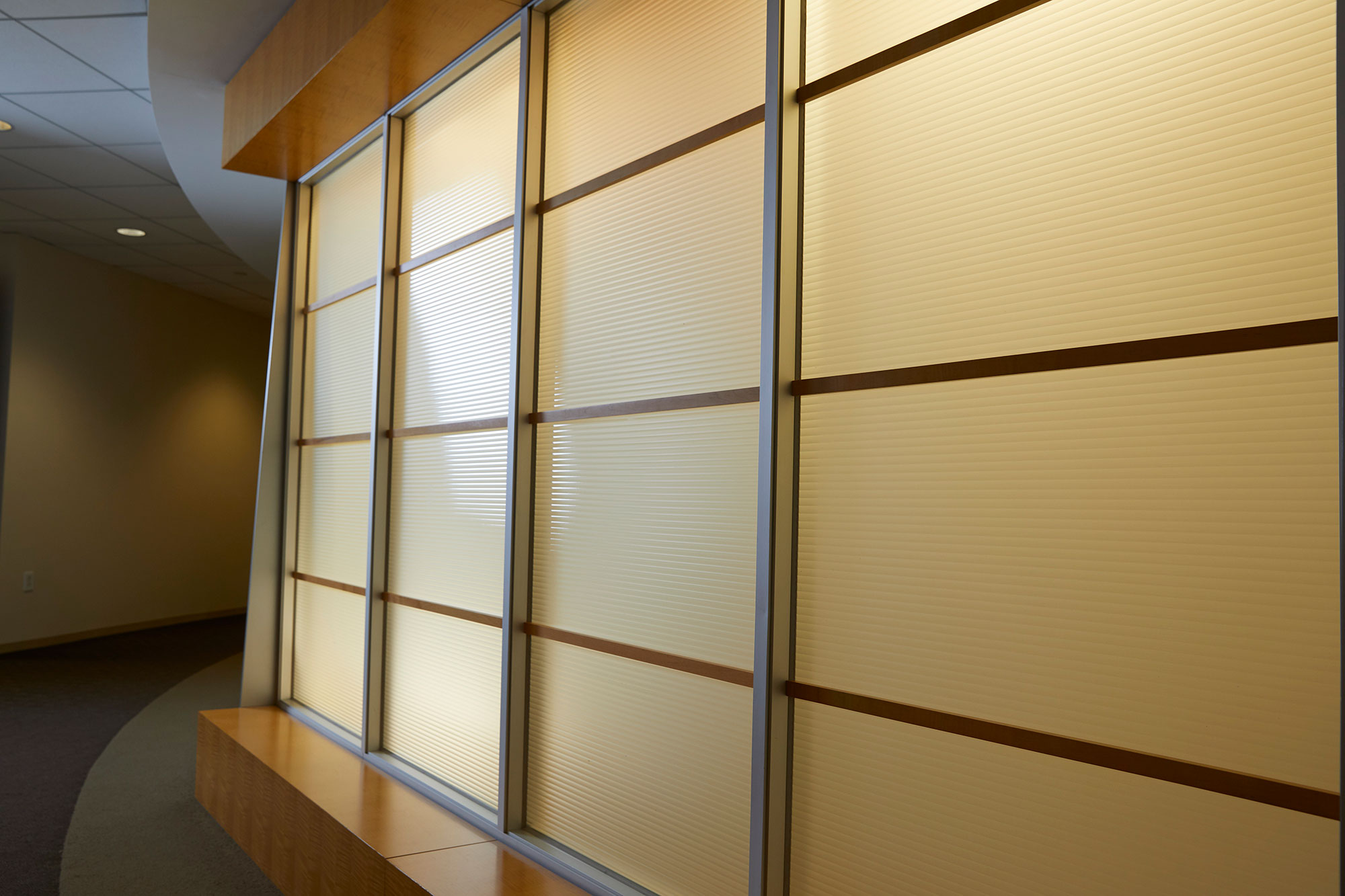 AMT Receives ARTBA Glass Hammer Award
Company News | November 2, 2020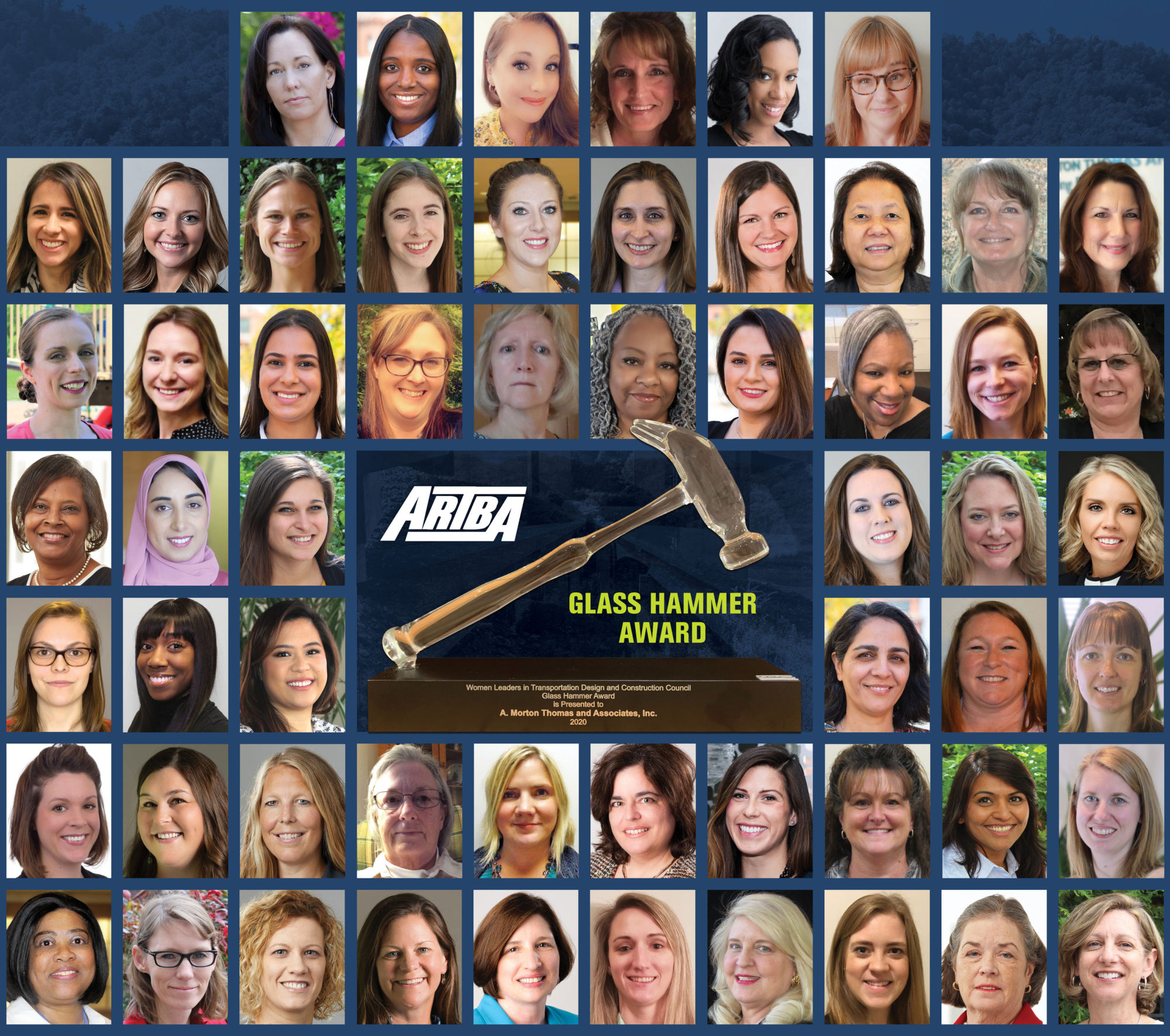 A. Morton Thomas and Associates, Inc. (AMT) received the Glass Hammer award during the American Road & Transportation Builders Association (ARTBA) National Convention on Tuesday, October 20. The award was presented virtually with Janice Gary, AMT's Vice President and Director of Human Resources, accepting the award of the firm's behalf.
"It is a very important honor for AMT to secure this prestigious national award from ARTBA. I am proud that AMT has helped so many women to succeed in the transportation industry," says Murphy Tuomey, Chief Administrative Officer and Board Member.
The Glass Hammer award is given annually to a company in the transportation industry that has innovative programs and activities directed toward promoting women leaders within the firm as well as promoting women leadership within associations and community organizations.
Women have held influential leadership positions with AMT throughout the 65 years that the firm has existed. AMT was co-founded by A. Morton Thomas, PE, LS and his wife Georgia Thomas, who served as Chief Financial Officer until 1983 when Christine Teates became President. As one of the first female Presidents of a civil engineering firm in the Mid-Atlantic region, Christine worked to continue elevating female presence in the A/E/C industry.  A formerly woman-owned firm, AMT is also a proud graduate of the DBE program. Due to the firm's dedication to supporting DBE firms, AMT was awarded "The Prime Consultant Firm of the Year" in 2016 by Virginia's Division of Civil Rights.
The objective of empowering female employees remains firmly embedded in AMT's company culture and is reflected in the diverse roles and contributions of women across all Divisions. With 15 female licensed Professional Engineers and surveyors, more than 80 female staff within marketing and operations, and representation on the Board of Directors, AMT boasts more female management and visibility than ever before.
AMT has been awarded over 140 awards in the last decade, with female project managers and marketing managers at the helm of many of the projects recognized for engineering excellence and innovation. A couple of these award-winning projects include the Southgate Drive/US 460 Bypass Interchange, which won an ACEC National Recognition Award and the Maryland 4/Suitland Parkway project, which won the Innovative Transportation Solution Award for an Innovative Project Managed by a Woman from WTS Baltimore.
In addition to achieving accolades and recognition for excellence within the industry, AMT women have served on the Board of Directors for organizations including the Society of American Military Engineers (SAME), the Society for Marketing Professional Services (SMPS), the American Council of Engineering Companies (ACEC), the Virginia Transportation Construction Alliance (VTCA), and the Design-Build Institute of America (DBIA), and Women's Transportation Seminar (WTS).