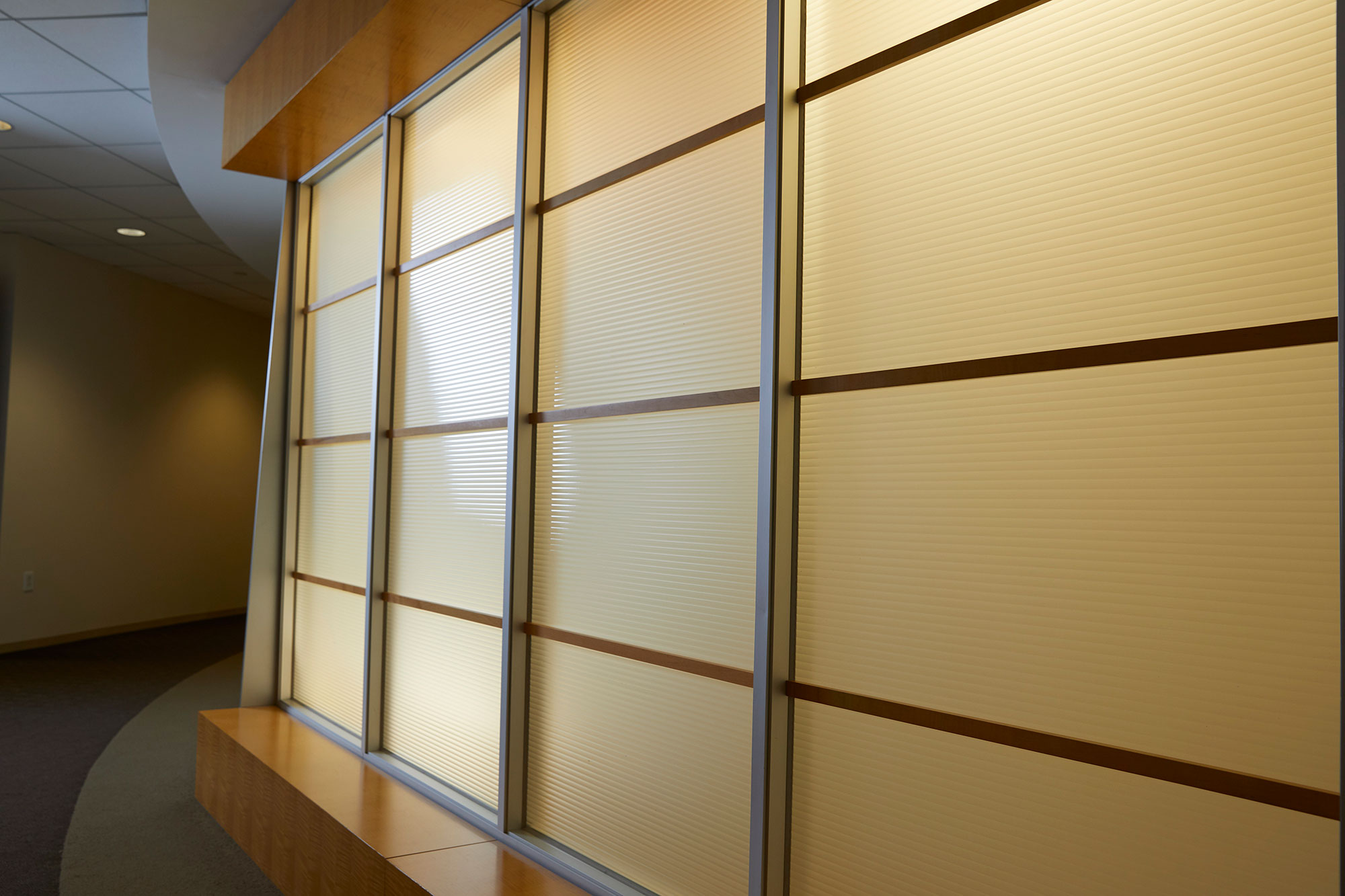 AMT Wins National Recognition Award
Company News | May 6, 2014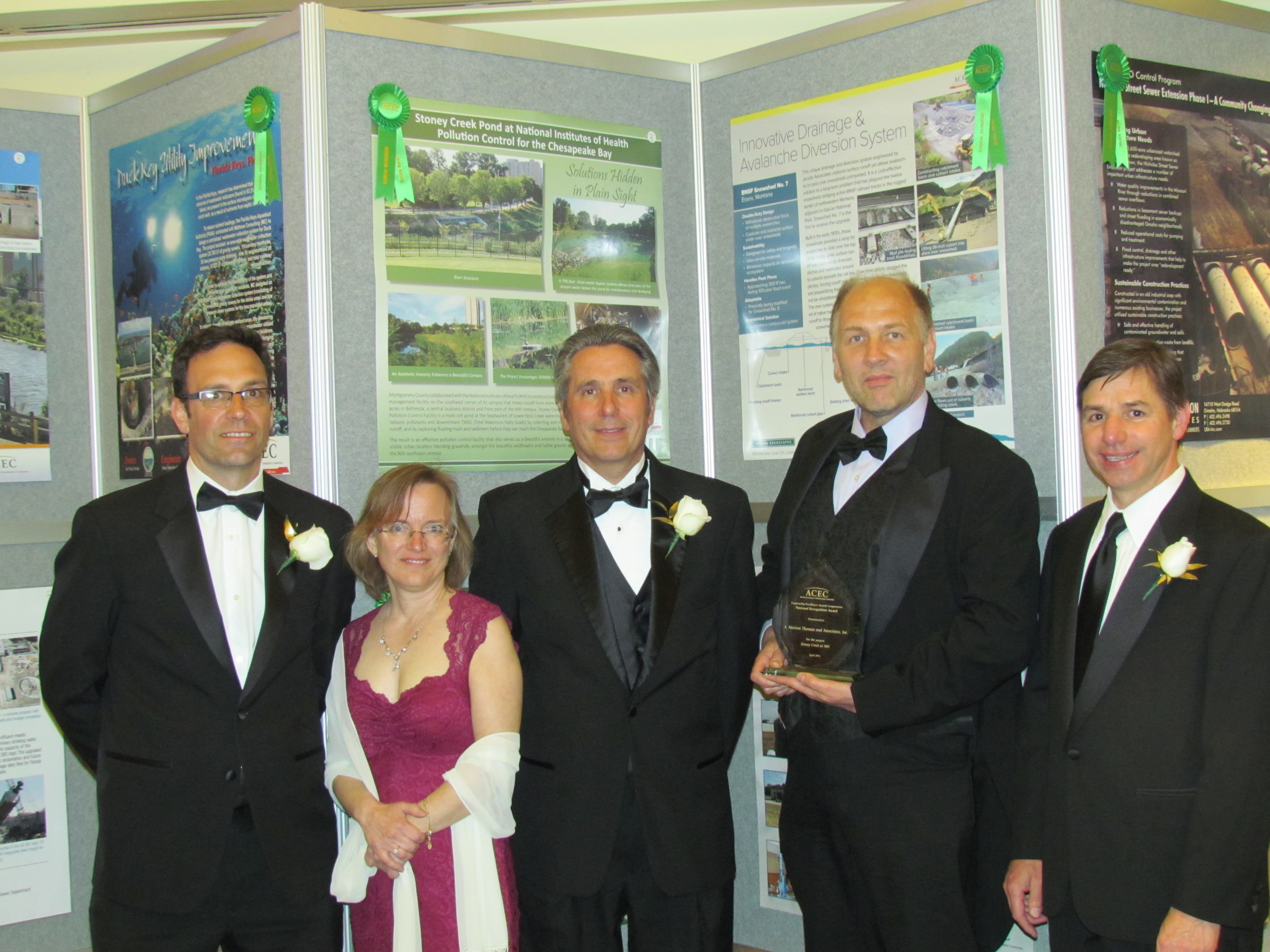 Rockville, Md. – AMT received a National Recognition Award from the American Council of Engineering Companies at a ceremony in Washington, D.C. on Tuesday, April 24.
The award recognized the company's achievement on its Stoney Creek at the National Institutes of Health project. The project was a collaboration at all levels of government to build a stormwater management facility on six acres at the southeast corner of NIH's Bethesda campus. The facility, located at the headwaters of the Lower Rock Creek watershed,  treats previously untreated and polluted runoff from the impervious surfaces of more than 200 acres of downtown Bethesda.
The project features a 3.5-acre facility that reduces pollutants by collecting floating trash in two underground collection structures on opposite ends of the facility, capturing sediment in a pre-treatment area where the water enters the facility and detaining the water and releasing it gradually to reduce downstream flooding and  stream erosion.
The perimeter of the pond is planted with wetland plants that absorb nutrients that left unchecked would contribute to algae blooms in the Chesapeake Bay. Two surface aerators enhance water circulation and offer an aesthetic enhancement to the facility. In addition, The facility features a 700-foot bypass pipe that will allow dredging and maintenance. The facility also has a multi-use trail along the north shore so that the community can enjoy the pond from a closer vantage point.
The result is an effective pollution control facility that contributes to a cleaner Lower Rock Creek Watershed and ultimately the Chesapeake Bay. It serves as a beautiful, amenity in a very public urban location for visitors and residents of Montgomery County.
Company president Michael J. Wiercinski noted the honor, "We are proud to be recognized by ACEC with this significant award for a project regarding quality-of-life improvements in the Bethesda area."