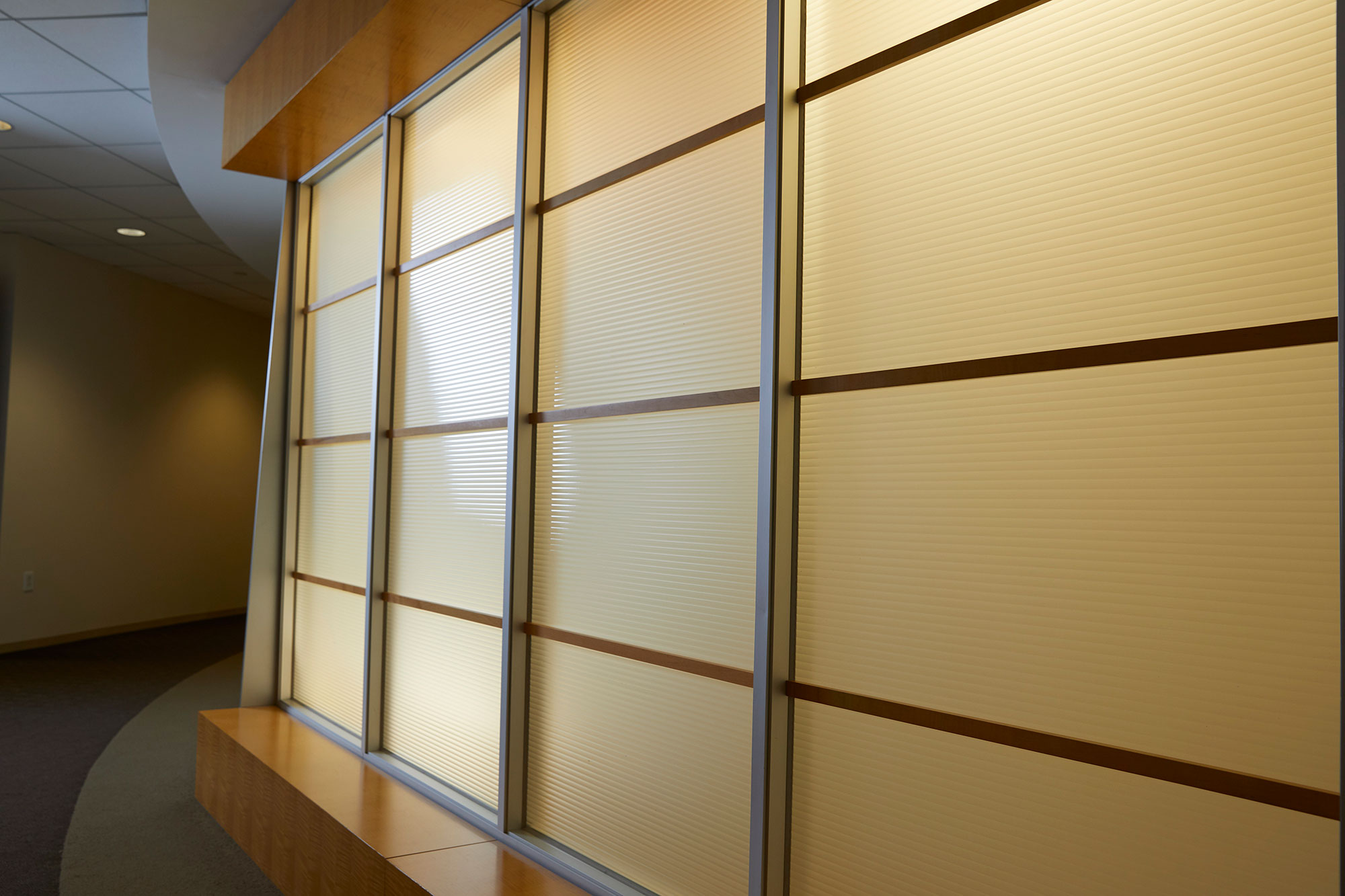 AMT's Route 277 Fairfax Pike Widening Project awarded Honorable Mention at the 2023 VTCA Transportation Engineering Awards
Company News | October 3, 2023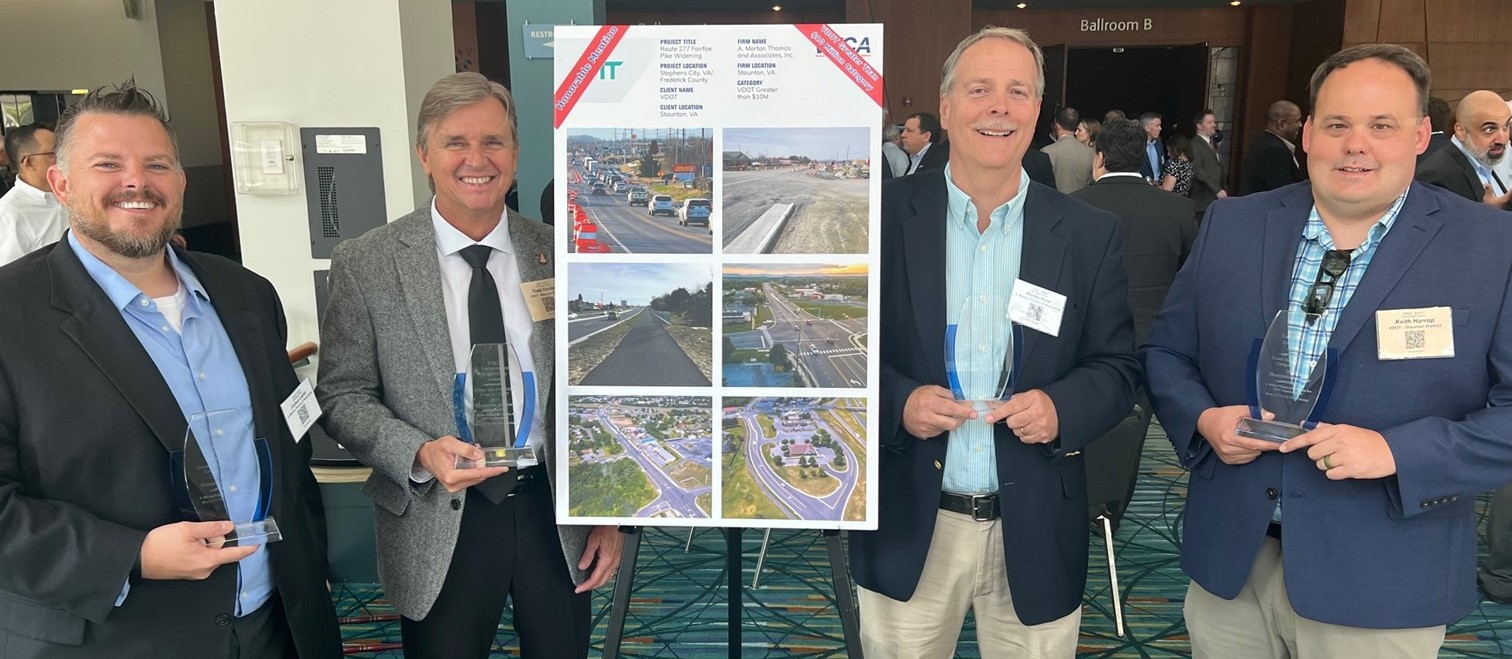 Left to Right
Josh Lester, PE, CCM, PSP (Senior Associate); Todd Stevens, PE (VDOT Staunton District Administrator); Randy Kiser, PE (Associate); Keith Harrop, PE (VDOT Staunton District Project Controls Engineer)
A. Morton Thomas and Associates, Inc. (AMT) was presented with an Honorable Mention award in the projects Greater than $10M – VDOT category at the 2023 Virginia Transportation Construction Alliance (VTCA) Transportation Engineering Awards for the Route 277 Fairfax Pike Widening project. The award was formally announced and presented to Joshua Lester, P.E., CCM, PSP on behalf of AMT during the 2023 VTCA Consultant Forum in Richmond, Virginia. The Engineering Consultant Leadership Committee created the Transportation Engineering Awards Program to recognize outstanding achievements by VTCA Engineering Consultant Members in transportation engineering design.
"Jeff Gochenour, Joshua Lester, and the entire AMT Team who helped to deliver this project seven (7) months ahead of schedule and within the overall project budget are to be congratulated on being recognized at the VTCA consultant forum for their excellent work," said Tim Kirk, AMT President. "This project also was awarded the VDOT Staunton District Project of the Year for 2022."
The purpose of the project was to widen Route 277 (Fairfax Pike) to four lanes with a median to provide additional traffic capacity, improve operational safety, and expand the regional roadway system's connectivity. The project included new signals and turn lanes at several intersections, improved stormwater management, sidewalk, a shared use path, relocation of Aylor Road, and improved pedestrian safety with ADA compliance. The project was designed by VDOT, administered by VDOT Staunton District Construction with CEI support from AMT, VDOT and other consulting firms.
Route 277, Fairfax Pike is a major artery serving the Town of Stephens City, the residents of Frederick County, along with regional and national visitors to the Virginia Tech Memorial Garden. The improvement of traffic flow with an efficient transportation system has been beneficial to the public. The completed infrastructure improvements help to improve access just east of the project that serves many residential communities and Sherando Park. The park houses several trails, ponds, a pool, and sports fields. Additionally, three nearby schools Sherando High School, Bass-Hoover Elementary School, and Aylor Middle School have benefitted from better traffic flow after construction.