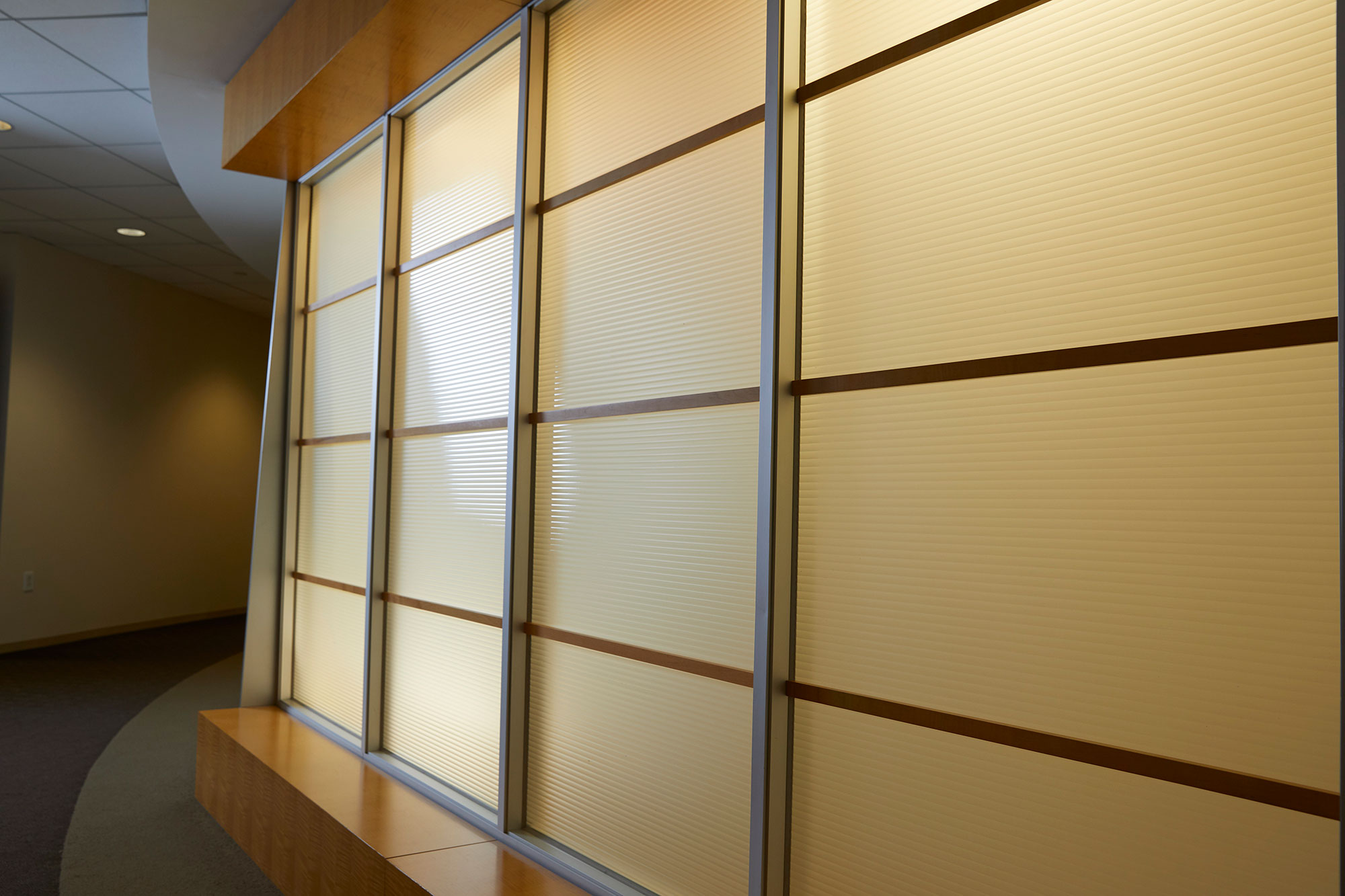 AMT's Southgate Drive/US 460 Bypass Diverging Diamond Interchange Project Wins National Recognition Award
Company News | March 22, 2019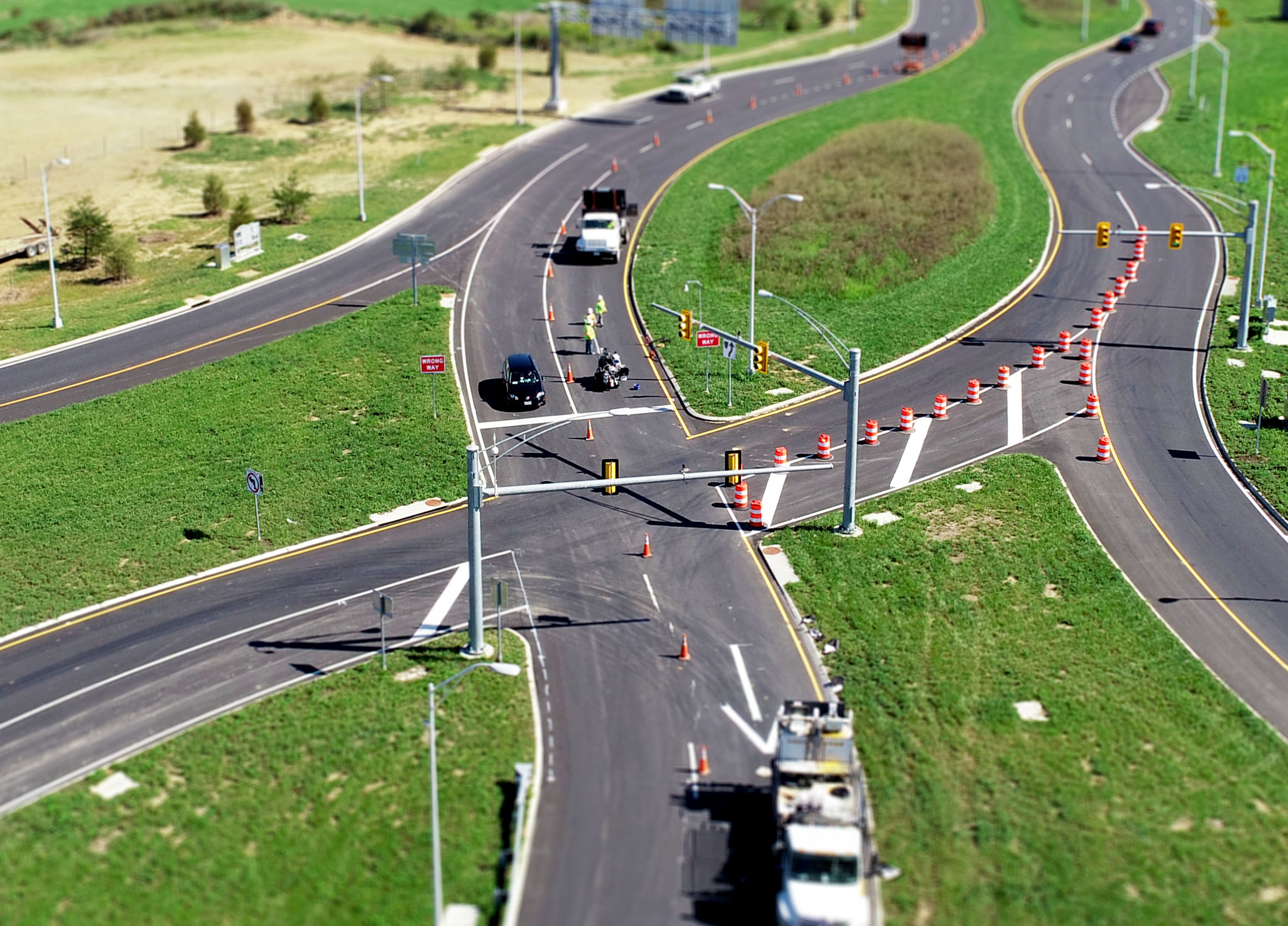 CHANTILLY, VA — The American Council of Engineering Companies has announced the winners of this year's Engineering Excellence Awards (EEA)—the "Academy Awards of the consulting engineering industry." AMT is proud to receive a National Recognition Award for exceptional engineering design work on the Southgate Drive / US 460 Bypass Interchange project in Blacksburg near Virginia Tech.
In order to eliminate an existing, signalized, at-grade T-intersection at the most heavily used, primary entrance to the Virginia Tech campus, the Virginia Department of Transportation selected A. Morton Thomas and Associates, Inc. (AMT) to plan and design a new Southgate Drive / US 460 Bypass interchange and associated roadway improvements.
AMT first provided extensive traffic analysis and developed an Interchange Justification Report (IJR) in support of the design efforts. A major component of the resulting $46.7-million project is a new diverging diamond interchange (DDI), in a location southeast of the existing intersection to accommodate current and planned traffic movements. Also included are new dual bridges, featuring the Virginia Tech logo, over the Bypass and realignment of Southgate Drive from US 460 to Duck Pond Drive, introducing two new roundabout intersections along the realignment. Approximately one-mile of the Huckleberry Trail was realigned as part of the project as well. Underpass culverts and retaining walls were designed to ensure safe and efficient passage through the area.
Because Southgate Drive is the gateway into the Virginia Tech campus, aesthetics are critically important and AMT's landscape design blends the project into the local vernacular with a palette of familiar VT plants, agricultural board fencing, special paving areas and "Hokie Stone" walls and formliner fascia.
The number and variety of stakeholders along with adjacent, concurrent projects made the project complex, and both stakeholder and public outreach were important to the project's success. To that end, AMT established "cross agency task forces" for design input, and developed a highly-effective "drive through" animation of the project showing how it would interface with surrounding and demonstrating design constraints, safety and benefits. As noted by VDOT's Project Manager:
"The visualization was an invaluable tool that greatly aided conveying what the various engineering and architectural designs would look like when constructed. This has helped us not only to communicate about the project with the traveling public and other stakeholders, but has enabled us to identify areas in which the design needed modifications to convey the original design intent. AMT was instrumental in this process and their designers did an excellent job on the expedited schedule to accurately convey the various paper designs into a cohesive 3D digital format that allows everyone to see what it will be like to drive on the completed roadway."
This project served as an excellent learning opportunity for some of Virginia Tech's students, including several field trips during construction and insights on stormwater management and sustainability.
A ribbon-cutting ceremony was held on December 13, 2017, celebrating the collaborative efforts between the client, designers, contractors, and numerous other stakeholders, which resulted in a new and improved interchange, safer and more convenient access to Virginia Tech, and contextually-appropriate features for roadway and trail users.
About AMT
AMT is a 100% employee-owned firm that provides multidisciplinary services including engineering, environmental, landscape architecture, surveying, and construction administration and inspection on a regional basis for a variety of public and private clients. We strive to deliver high-quality, environmentally friendly, and sustainable projects that are both timely and cost-effective. Through our continued utilization of engineering best practices, expanding group of talented staff, and lasting partnerships with clients and communities, we aim to remain a respected leader in our industry.