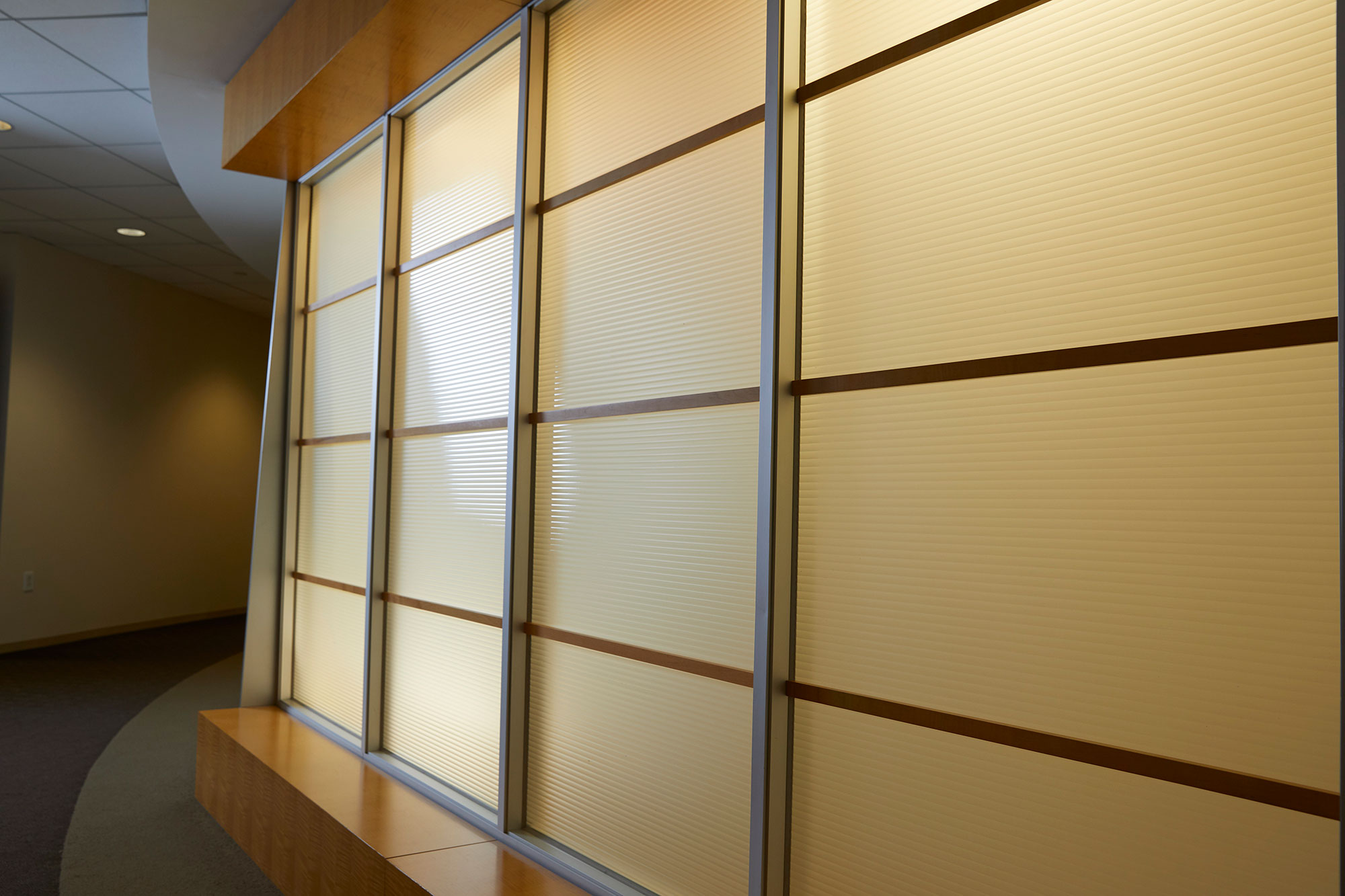 Ashland Parking Lot wins Urban Land Institute Vision Award
Company News | December 17, 2013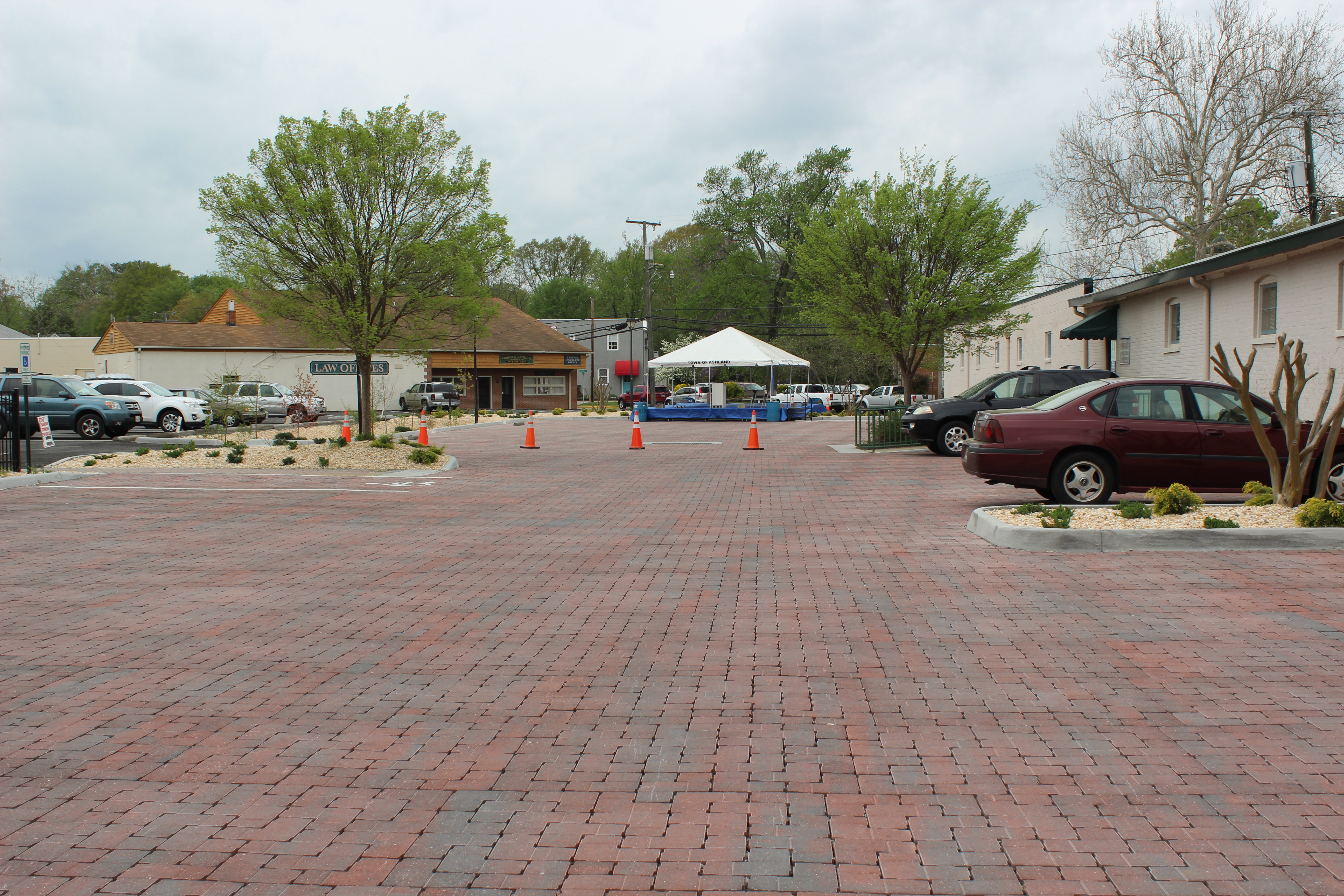 RICHMOND – The Town of Ashland, A. Morton Thomas and Associates, and Filterra Bioretention Systems are honored to have received a Vision Award from the Urban Land Institute of Richmond in its Best Transportation/Infrastructure Project category. The award, given on December 4, recognized the Town of Ashland's Municipal Parking Lot project for its environmental stewardship in converting an older, asphalt parking lot to an innovative permeable pavement system with secondary treatment in bioretention.
Since its construction in early 2013, observers have seen no runoff coming from the lot. The Ashland Municipal lot is designed to eliminate runoff in 96 percent of storms, along with other benefits such as storm detention/attenuation to the 25-year storm, pollutant removal well above regulatory requirements, reduced maintenance costs, and general aesthetic appeal to Ashland's central business district.  Deemed one of the best low impact development demonstration projects in the Commonwealth, the reconstruction was partially funded through a grant from the Chesapeake Bay Trust's Green Streets-Green Towns-Green Jobs program.
The mayor began her speech at the ribbon-cutting that the Town held when construction was completed, "If someone would have told me a decade ago that one of the things I'd be proudest of for being mayor of the Town of Ashland would be a parking lot, it might have seemed a pretty underwhelming goal. But when you think about what this parking lot represents and what has gone into it, I would be really proud to have this be one of the icons for the work that, not just I, but the council has accomplished in the last few years."
Based on the Institute's National Awards for Excellence, the ULI-Richmond Vision Awards recognize superior development projects. The competition's judging criteria includes factors that go beyond good design, to include:  leadership, contribution to the community, innovation, public/private partnerships, environmental protection and enhancement, response to societal needs, and financial success.
About Town of Ashland
The Town of Ashland is located 15 miles north of Richmond on I-95. Affectionately known as the "Center of the Universe," Ashland offers lots of fun and interesting places to visit.  Whether your interests are trains, historic sites, or the thrills of nearby amusement park Kings Dominion, Ashland and Hanover County have something for everyone. Come and enjoy our small town hospitality.
 About AMT
AMT, an Engineering News Record Top 500 firm and a ZweigWhite Hot Firm, provides consulting services including engineering, environmental, landscape architecture, surveying and construction administration and inspection. We work in the Eastern Region of the United States for a variety of public and private clients. Nearly 400 strong, AMT is committed to maintaining our reputation by teaming with our employees, clients and community to provide high-quality, sustainable projects. We utilize the best engineering practices, scientific principles and management solutions to deliver high-quality, ecologically conscious and cost effective projects on time and within budget.
About Filterra Bioretention Systems
Filterra Bioretention Systems is the leading provider of manufactured stormwater bioretention systems for treatment of stormwater runoff generated from parking lots, roadways, commercial and residential developments. Filterra's compact size makes it ideal for both urban retrofits and space-constrained new developments. Available in a variety of sizes and configurations, Filterra is easy to install, simple to maintain, and is approved by over 500 local, regional and state agencies.