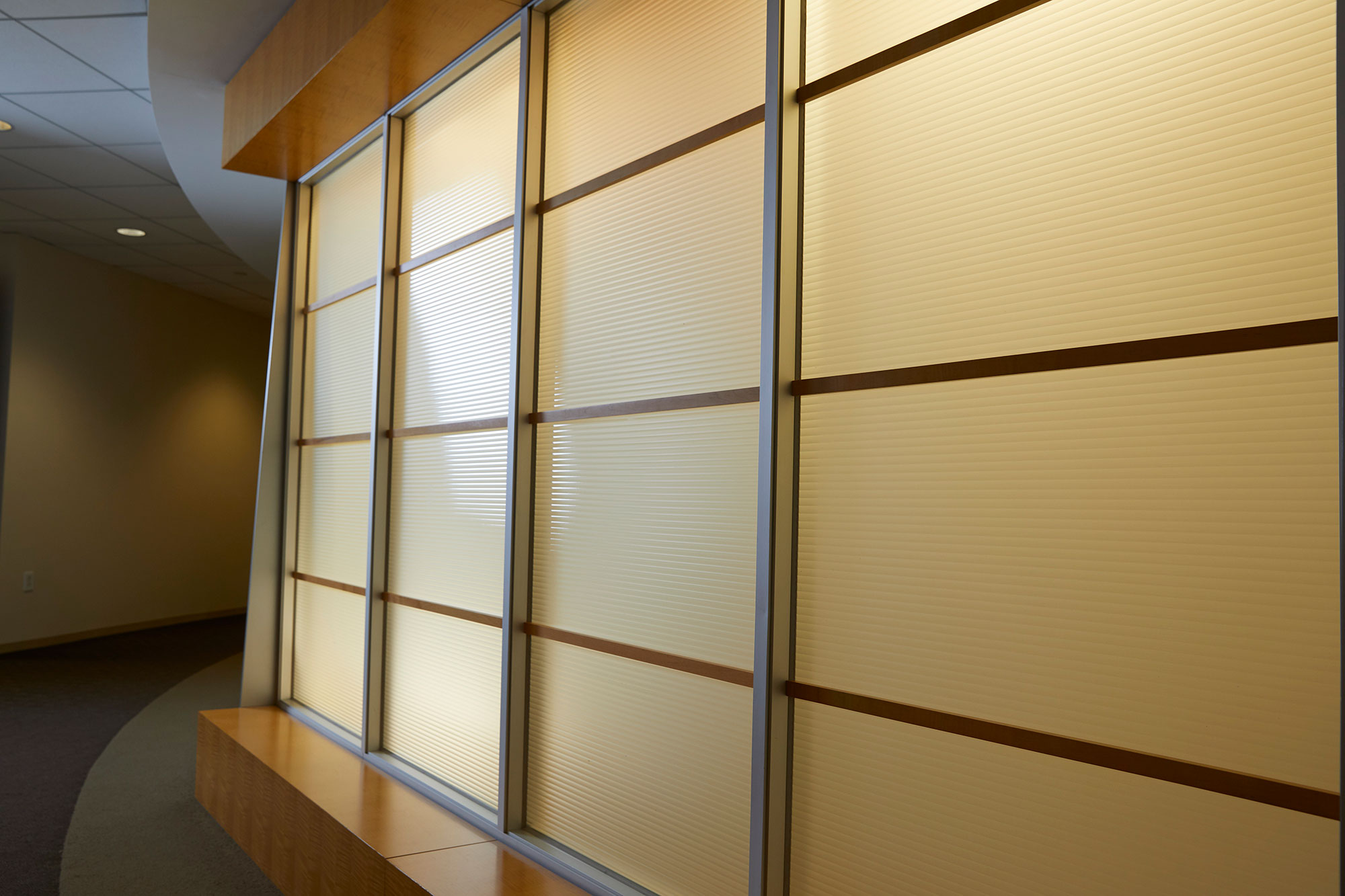 Buffalo Creek Pedestrian Bridge & Trails Receives VTCA Award
Company News | October 7, 2020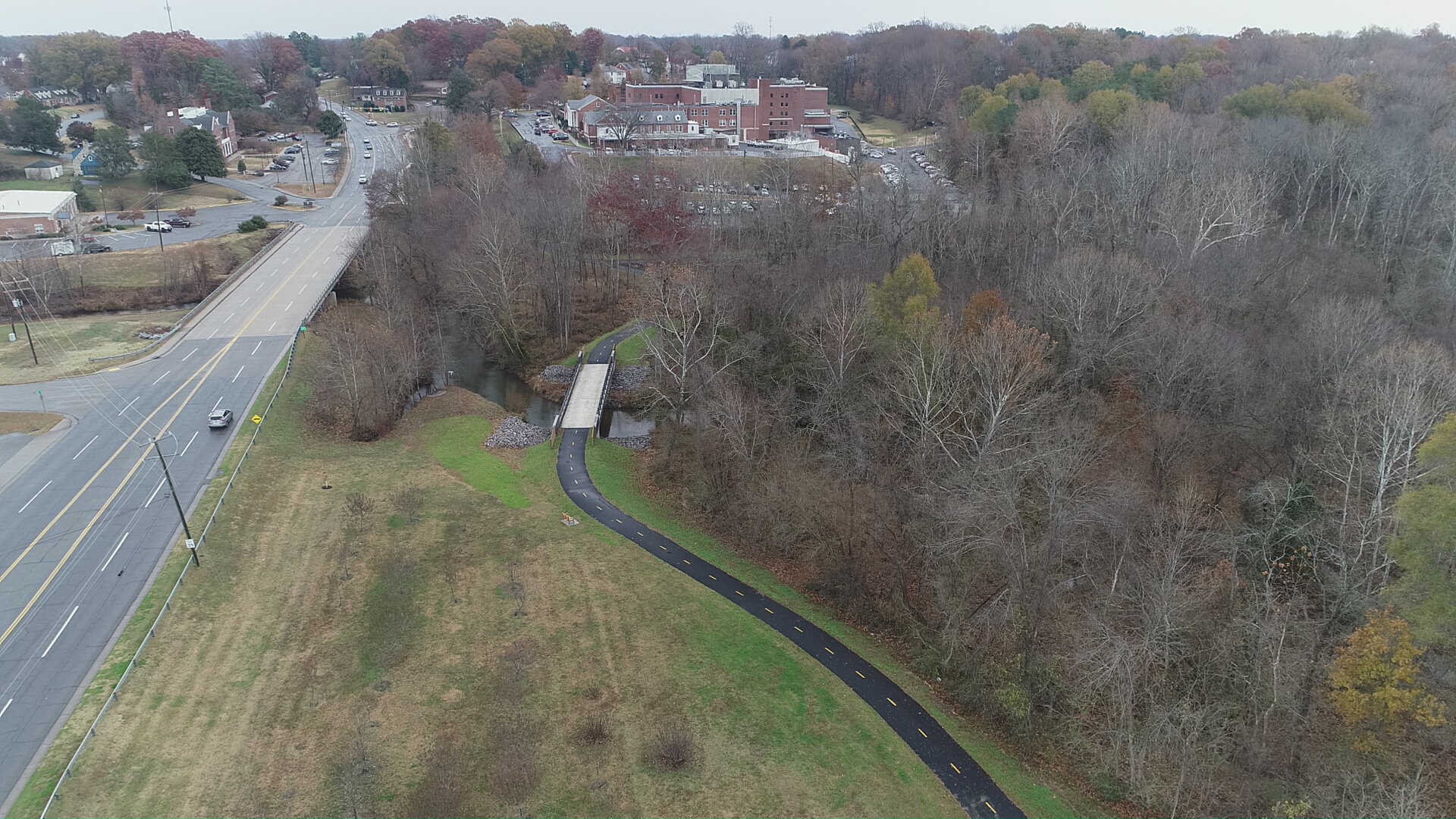 A. Morton Thomas and Associates, Inc. (AMT) received a VTCA Less than $10 Million – Honorable Mention for the Buffalo Creek Pedestrian-Bicycle Bridge and Trail Connections in Farmville, VA. AMT provided planning, design, environmental studies, and construction engineering and inspection services.
This important VDOT and FHWA-funded project, carries pedestrians and bicyclists through a forested floodplain and across Buffalo Creek to connect the Sarah Terry Trail to the west, the Dogwood Trail to the south, and municipal sidewalks into downtown Farmville and Longwood University to the east on West Third Street.  It also improves access for canoers / kayakers to portage from the parking lot at the Wilck's Lake Boat Launch to the "Lee Woodruff Blueway" for Buffalo Creek which was dedicated along with the Pedestrian-Bicycle Trails on October 18, 2019.
The completed project features a 10' wide multi-use trail, an 85' long bridge spanning Buffalo Creek and a wooden boardwalk to provide intentional access to the natural environment while reducing wetland and floodplain impacts. A large portion of this new multi-use trail system traverses a forested floodplain, where the AMT team completed wetland delineations, tree surveys, and a hydraulic analysis of the floodplain crossing, as well as environmental studies as part of the VDOT State Environmental Review Process (SERP).
The superstructure of the single-span, 85' long bicycle-pedestrian bridge over Buffalo Creek consists of a concrete deck and prestressed concrete bulb-T beams. Concrete beams were selected due to their increase long-term durability in a floodplain environment that frequently overtops the trail elevation.  The abutments were designed as jointless/integral abutments with "U" type wrap-around wingwalls. Additionally, a moment relief hinge was designed at the top of the pile caps.  54" high VDOT BR27 bicycle/pedestrian-style railings were designed with a concrete base and steel railings to offer the necessary safety for trail users. The concrete railing base and abutment walls received architectural treatment in the form of "dry stack" form-liner for improved aesthetics.
The wooden boardwalk was built with rot-resistant lumber, stainless-steel hardware and 54" high railings to meet design requirements and to avoid placing fill in delineated wetlands, to reduce project impacts and avoid a rise in the floodplain based on hydraulic modeling.  The riverine environment flooded multiple times during construction, requiring several days for the floodwaters to recede.  Subgrade improvements with a geogrid and VDOT #3 stone were used to result in project completion at a total cost that was below the bid price.
The completed project blends connectivity, cost-effectiveness, creativity, and conservation practices to minimize environmental impacts and provide access to the floodplain for trail users from the Town of Farmville, Longwood University, and others.