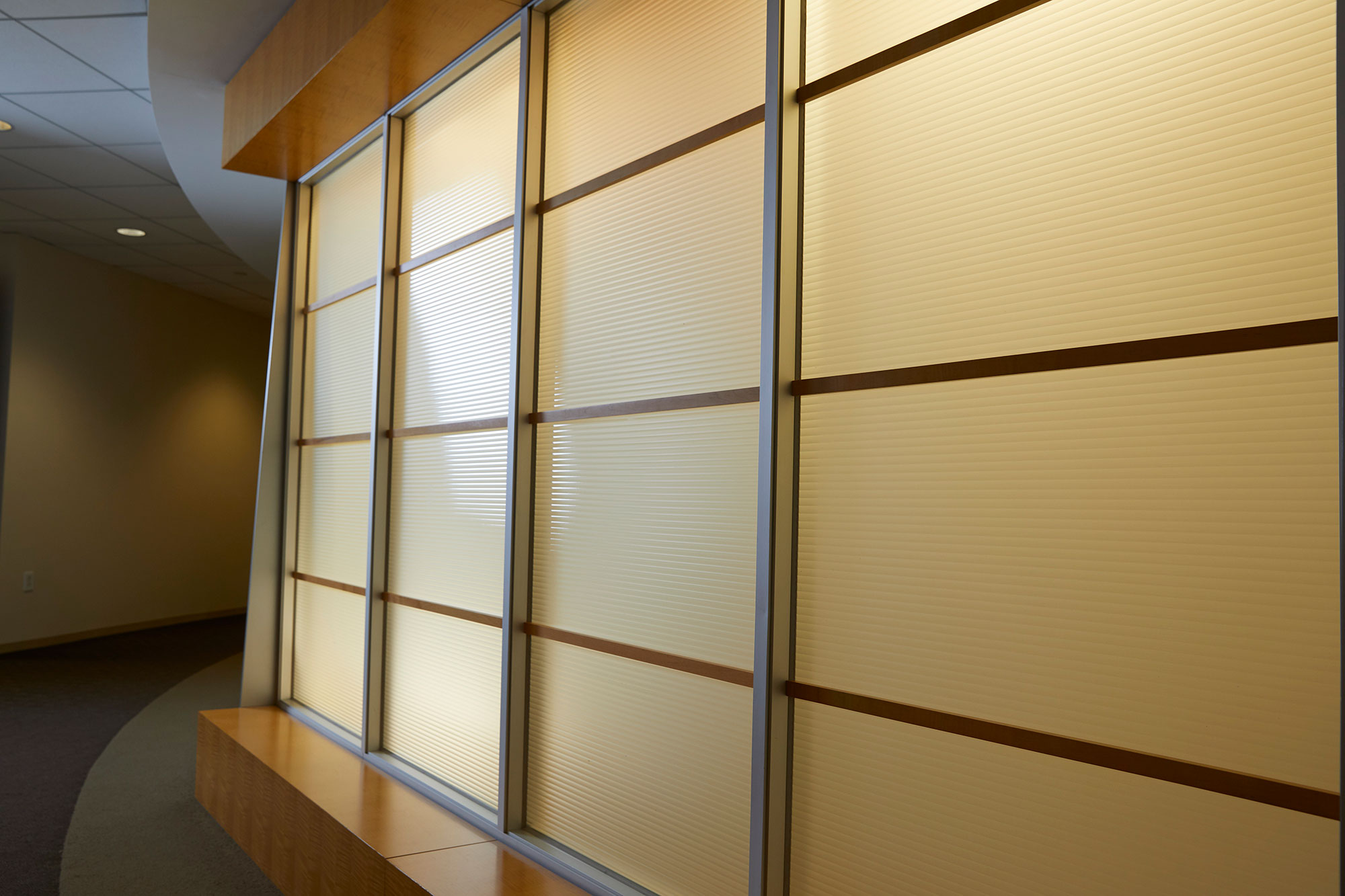 Permeable Parking Lot wins Watershed Excellence Award
Company News | March 8, 2013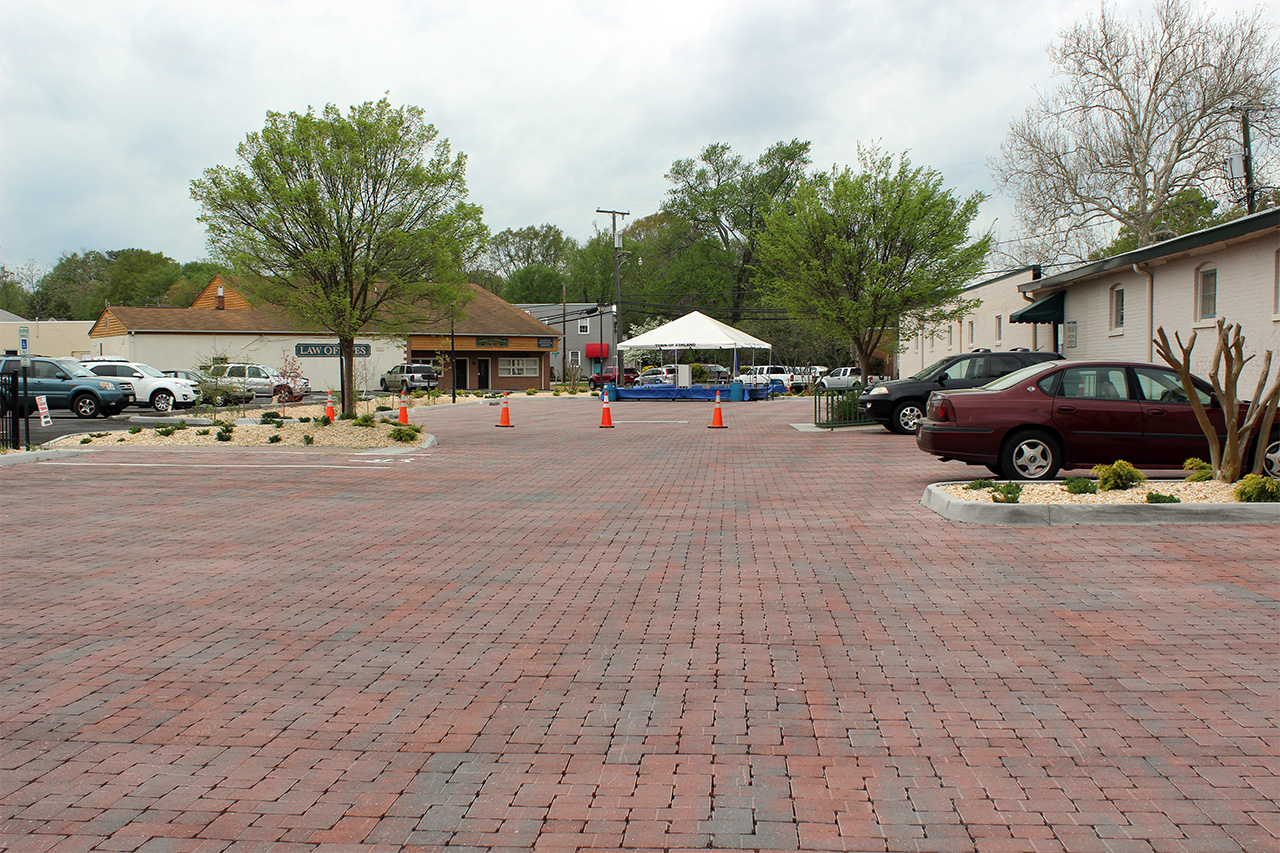 Richmond, Va. – AMT is honored to  have received the 2013 Dave Pearson Watershed Excellence Award from the  Virginia Lakes and Watersheds Association, with the Town of Ashland, for the design of a municipal parking lot retrofit. The award was announced at the statewide Virginia Water
Conference on Tuesday, March 5.
The town decided to create a stormwater demonstration project as an example of environmental stewardship in the renovation. AMT  then designed the parking lot with permeable interlocking concrete pavers to detain and reduce discharges. Any stormwater runoff from the permeable pavement system then drains into a bioretention basin for further treatment and runoff reduction. A 96 percent reduction in stormwater runoff is achieved through this project.
"We were pleasantly surprised to receive this award," said AMT Associate Don Rissmeyer, lead engineer on the project. "This means that our peers across the state recognized the project as a big success. We hope anyone interested in innovative approaches to stormwater management comes to visit our hightech parking lot."
The Dave Pearson Award was established in 2009 to recognize Mr. Pearson's many years of dedication to the Virginia Lakes and Watersheds Association, the annual water conference, and excellence in achieving improved water quality. Of 66 projects presented at this year's conference, the Ashland  project designed by AMT was first shortlisted to 12 projects, and then singled out as the best project in the state based on five criteria: importance to Virginia watersheds, project objectives, scientific approach and design, implementation and construction success, and public acceptance and support.
The project is also supported by a design grant obtained from the Chesapeake Bay Trust through the "Green Streets" grant program, and through product technical support and donations from Filterra Bioretention Systems, a local, Ashland-based company specializing in stormwater reatment solutions.
About AMT
AMT, an Engineering News Record Top 500 firm and a ZweigWhite Hot Firm, provides consulting services including engineering, environmental, landscape architecture, surveying and construction administration and inspection. We work in the Eastern Region of the United States for a variety of public and private clients. More than 350 strong, AMT is committed to maintaining our reputation by teaming with our employees, clients and community to provide high-quality, sustainable projects. We utilize the best engineering practices, scientific principles and management solutions to deliver high-quality, ecologically  conscious and cost effective projects on time and within budget.