Environmental & Water Resources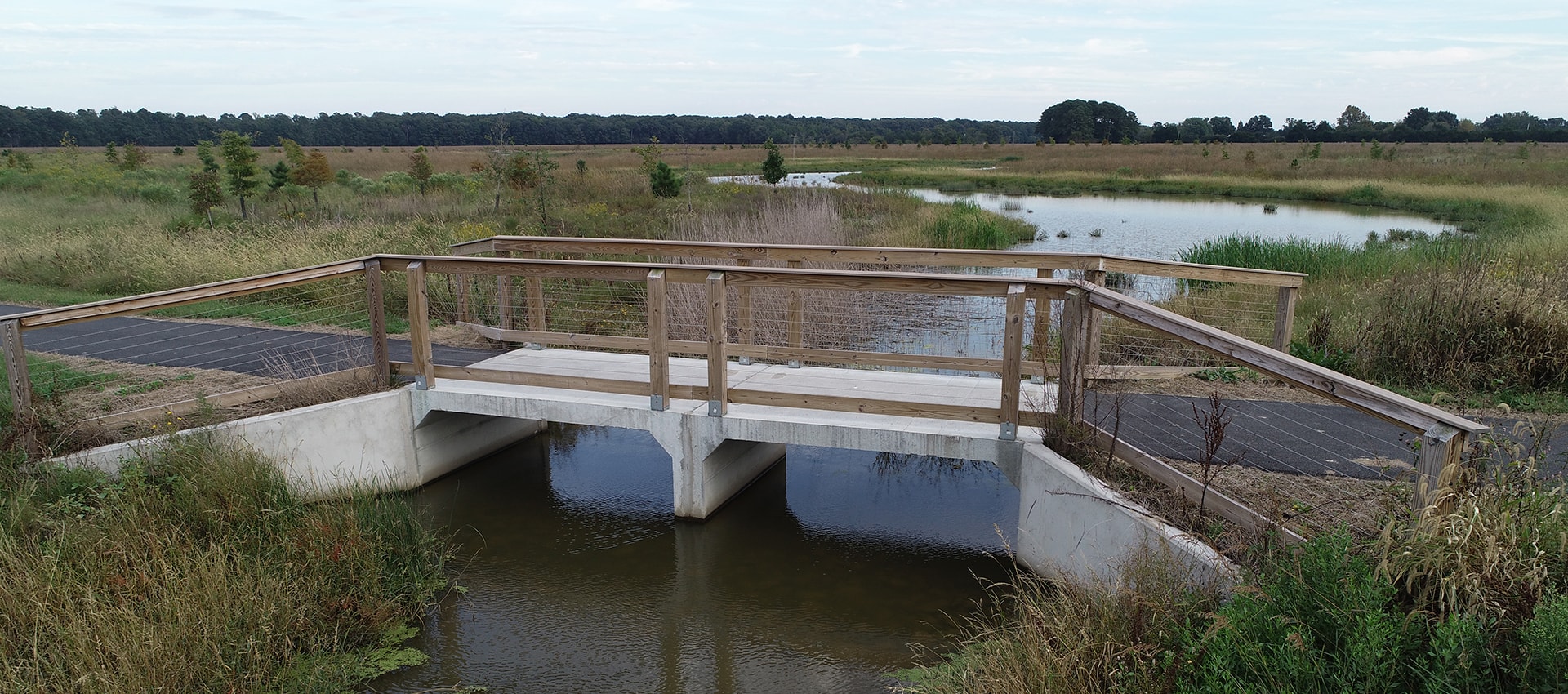 AMT provides innovative, high performing and environmentally sensitive stormwater  and water quality solutions to our clients. From traditional drainage improvement plans to newer emerging technologies involving green stormwater infrastructure (GSI) and resiliency, we understand the importance of maximizing water quality benefits for the least cost. Our environmental leadership keeps up to date with the latest federal, state and local requirements, and our team of professional engineers, designers, floodplain managers, stream specialists, environmental planners, and arborists work collaboratively using the latest technologies to develop comprehensive solutions.
Our team of environmental professionals work together using the latest approaches to develop comprehensive solutions.