Stream Restoration & Ecosystems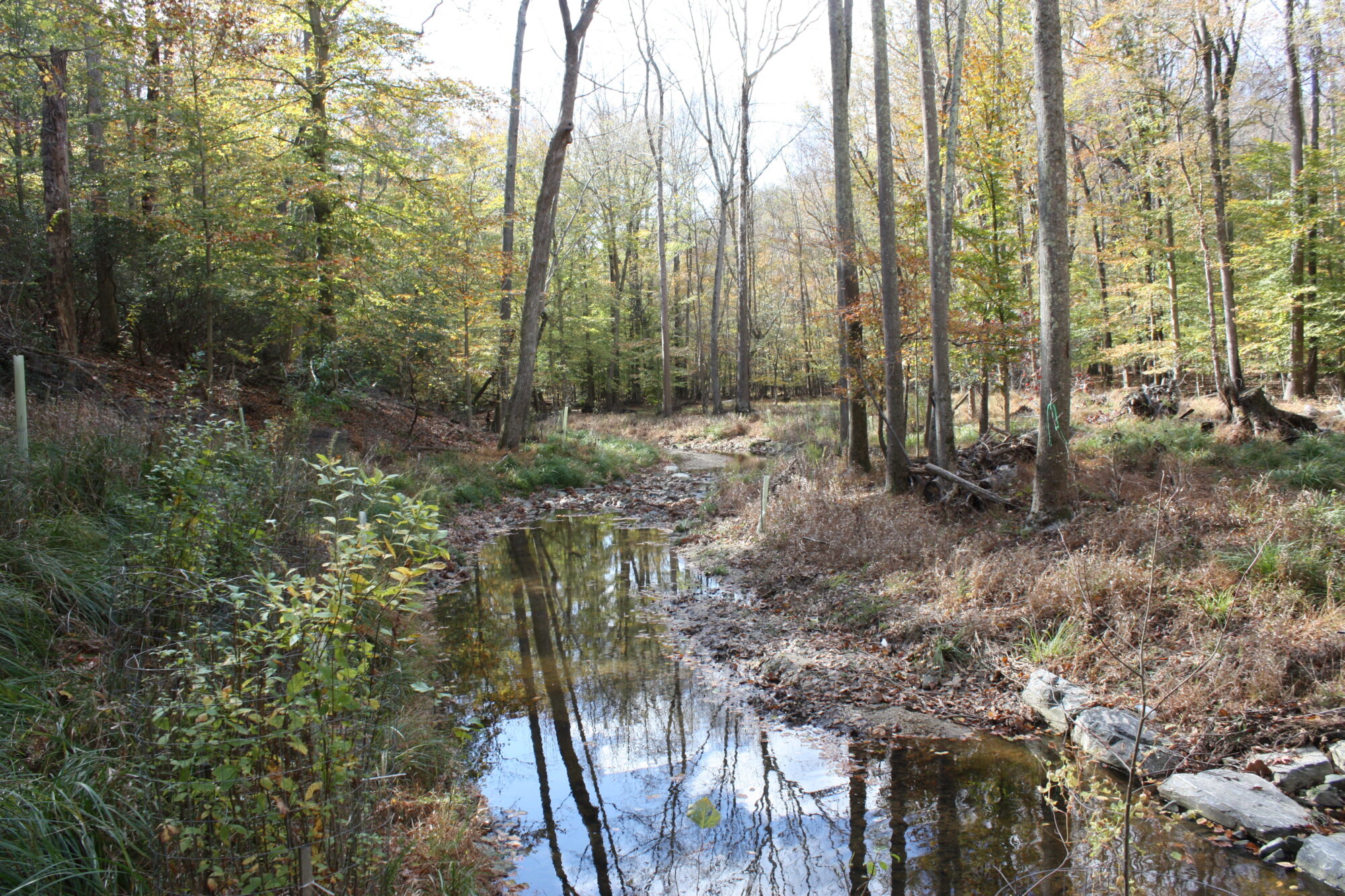 AMT offers a stream design team that can provide stream assessments, restoration, and stabilization plans, as well as monitoring and the evaluation of stream projects during and post-construction. AMT staff has completed more than 30 project reaches involving stream assessments and design work, including five (5) miles of built improvements within the past five (5) years. Based on lessons-learned in other communities, our success is proven by our and award-winning projects, creative and cost-effective solutions, and our repeat standing clients. In fact, our expertise helps clients create stable and attractive stream corridors that may maximize the pollutant removal benefits for MS4 permit compliance and often incorporate an ecological uplift.
The AMT Team includes hydraulic engineers, Rosgen (I-IV) certified stream specialists and other professionals who have successfully completed stream restorations/stabilizations for miles of streams to improve water quality by reducing sediment deposition, erosion, and instability. Controls utilized to prevent further incision, entrenchment and degradation of the stream channel and also to protect areas of high bank stress and velocity include the following natural channel design techniques: vegetative stream buffers; toe protection, cross/log vanes, step pools, log/rootwad/ boulder revetment, imbricated riprap, brush layering and mattresses, tiered wall/bench plantings, live fascines, live stakes, and perennial herbaceous plants.
Analysis includes a stream geomorphic assessment, bankfull determination, hydrologic and hydraulic modeling of the watershed and stream, environmental studies and permitting, and ecological design including conservation plans for each stream corridor.
AMT has fluvial geomorphologists who have led more than 85 stream assessments and restoration designs including more than five (5) miles of built improvements over the past five (5) years.