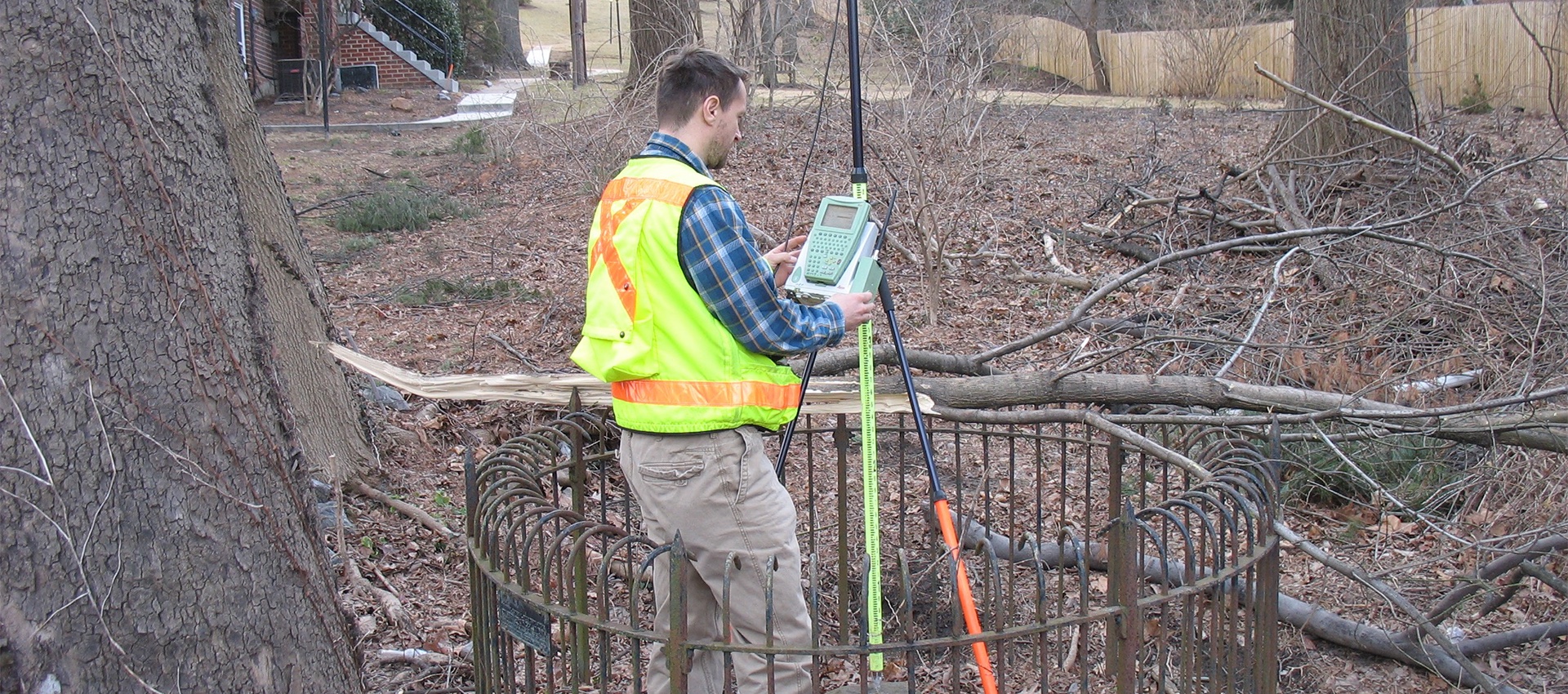 A boundary survey is crucial to any planning or design of transportation projects, site development, and site improvement projects. A boundary survey consists of the re-establishment of right-of-way lines, property lines, and easement lines performed under the direction of AMT's experienced licensed staff.
AMT's survey team can provide full boundary surveys, right-of-way plats, and legal descriptions based on available public records and surveyed field evidence. All surveys are supervised by a state-licensed surveyor. AMT's surveyors are licensed across a multitude of states. Members of the survey team (in the field and in the office) have two- or four-year college degrees. Some of the staff have been qualified as Certified Survey Technicians under a program administered by the National Society of Professional Surveyors and the American Congress on Surveying and Mapping.
All boundary and right-of-way surveys comply with state specific standards, including office preparations, field procedures, monumentation, and plat preparation.
AMT has been performing boundary surveys in Maryland, Virginia and the District of Columbia for more than 50 years.