Utility Test Hole / Locating / Designating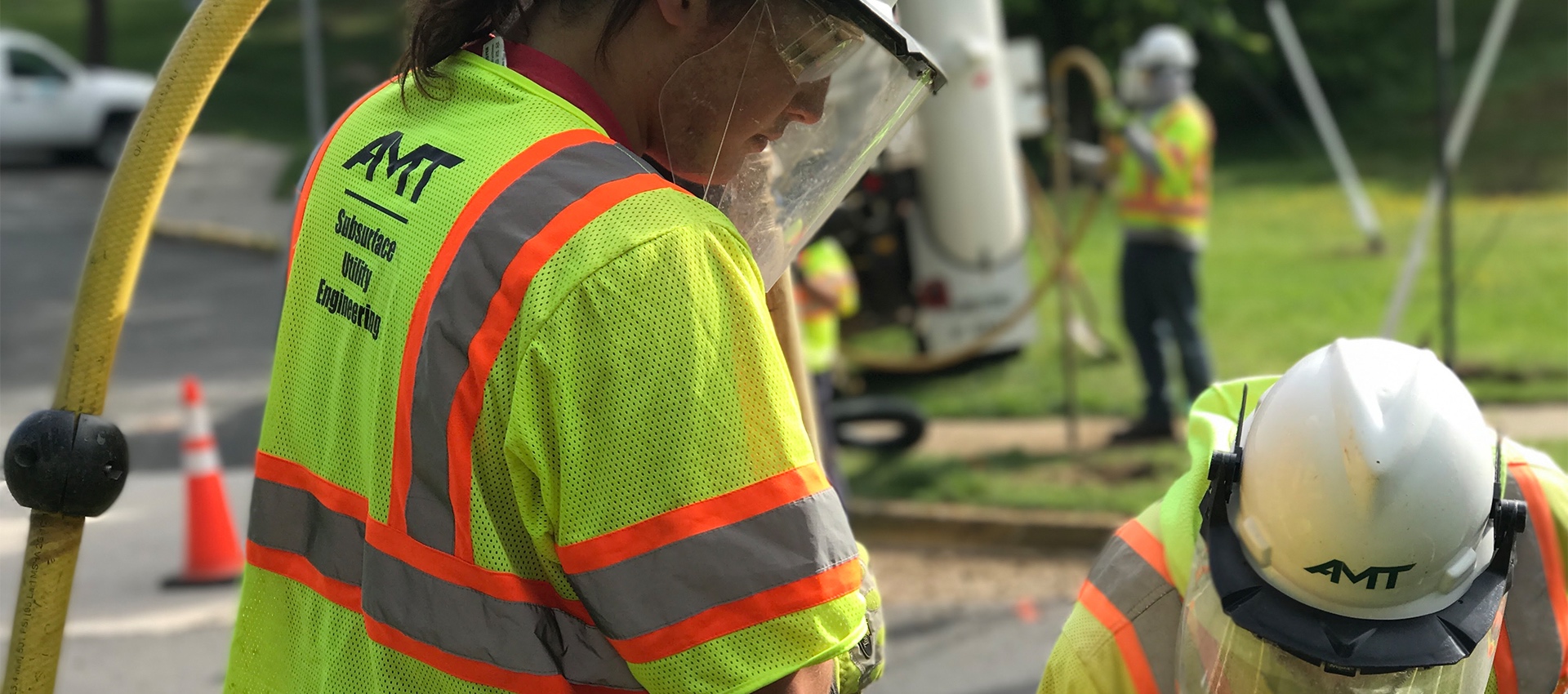 AMT's SUE Team offers a wide range of services to support utility mapping requirements and has designated more than 5 million feet of utilities, performed safe excavation of more than 1,000 utility test holes, and has coordinated and designed utility relocation design for large highway projects. We understand our clients' need for timely and economical services.
We employ the latest technology to increase the accuracy of our data including double ended connections, ground penetrating radar, and specialized tools such as the VacMaster 4000 system for test hole excavation. This equipment provides us with the performance required to excavate quickly, neatly, safely and both the air lance and the suction hose are some of the most powerful in the industry.
The American Society of Civil Engineers (ASCE) has implemented a standard of subsurface utility engineering manual titled CI/ASCE 38-02. Utilizing these criteria, AMT collects and depicts reliable data for existing utilities that is critical for making informed decisions and supporting risk management protocol regarding the impact of these utilities on your project.
AMT delivers quality, accurate service with support from our expert team of designers, engineers, planners and surveyors.