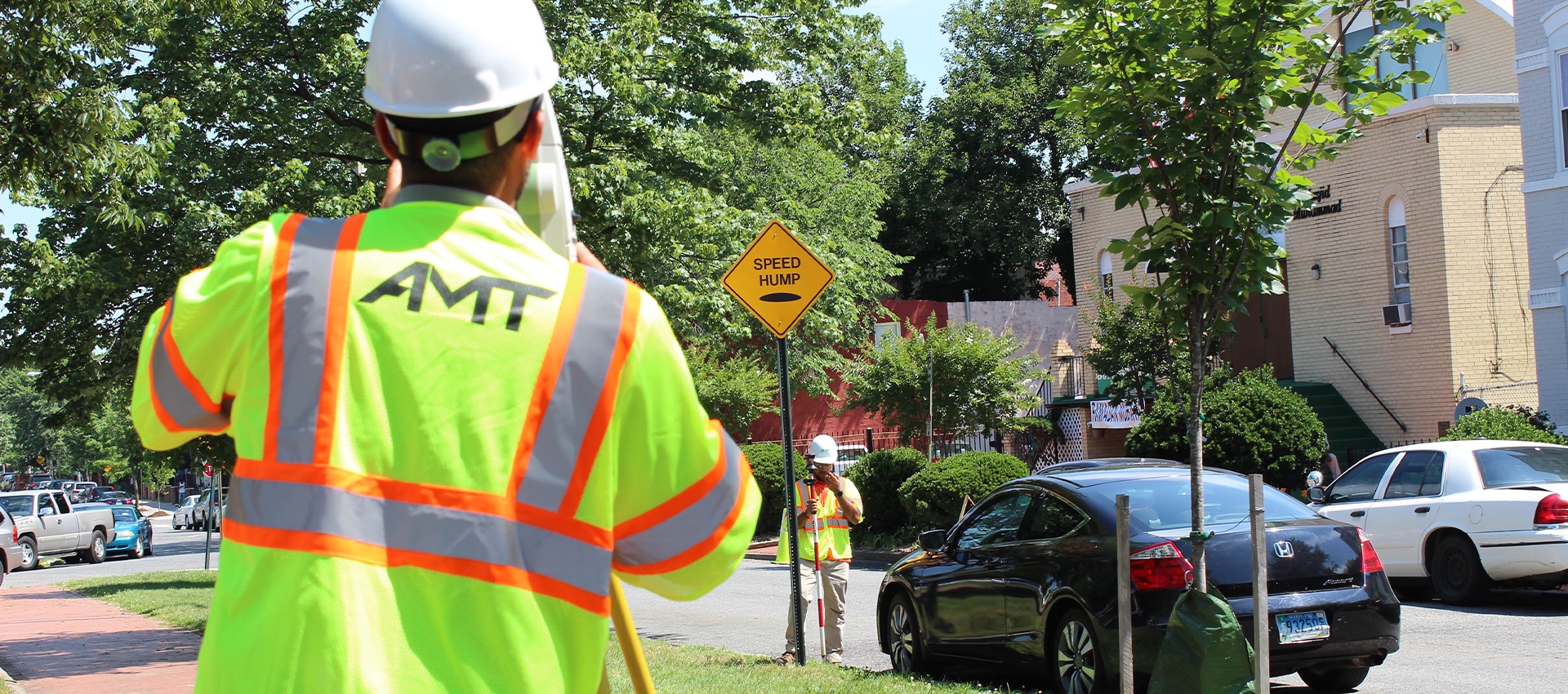 A topographic map shows the location and elevation of manmade and natural features within the limits of survey of the project site. A topographic map of your favorite state park will accurately show the location of roads, hiking trails, streams and significant buildings or shelters; all while giving you a feel for the changes in elevation using contour lines.
AMT's experienced staff chooses from a collection of tools, including, Leica Total Stations, Leica RTK/GPS, Leica P50 Laser scanners, and multiple UAVs, to accurately and efficiently collect the three-dimensional data needed to create design grade base mapping and digital terrain models. AMT is able to use this data to create AutoCAD, MicroStation, or GIS files that adhere to client specified CADD standards. AMT's wide-ranging topographic experience includes site civil surveys, transportation corridor surveys, and construction as-builts. Coupled with AMT's in-house SUE team providing ASCE 38-02 Quality Level "A", "B", and "C" utility locating services, AMT can provide a complete above ground and below ground topographic picture.
Topographic maps can encompass an area of hundreds or even a thousand acres. Most of AMT's topographic maps represent smaller tracts of land, sometimes just a few acres, yet they depict much more detail than the larger maps. Our maps not only show complete outlines of buildings, but they will show stoops and stairs, walkways, individual trees, the outlines of parking lots, etc. We will also locate features associated with utilities like light poles, manholes, drainage catch basins and cable junction boxes. And we determine the elevation of these points so that we can use software to generate contour lines. All this information is necessary for the engineer who will design the new construction or improvements contemplated with the site.
A topographic map shows the location and elevation of manmade and natural features within the limits of the map