AMT earns Partnered Project of the Year Award
Company News | June 1, 2016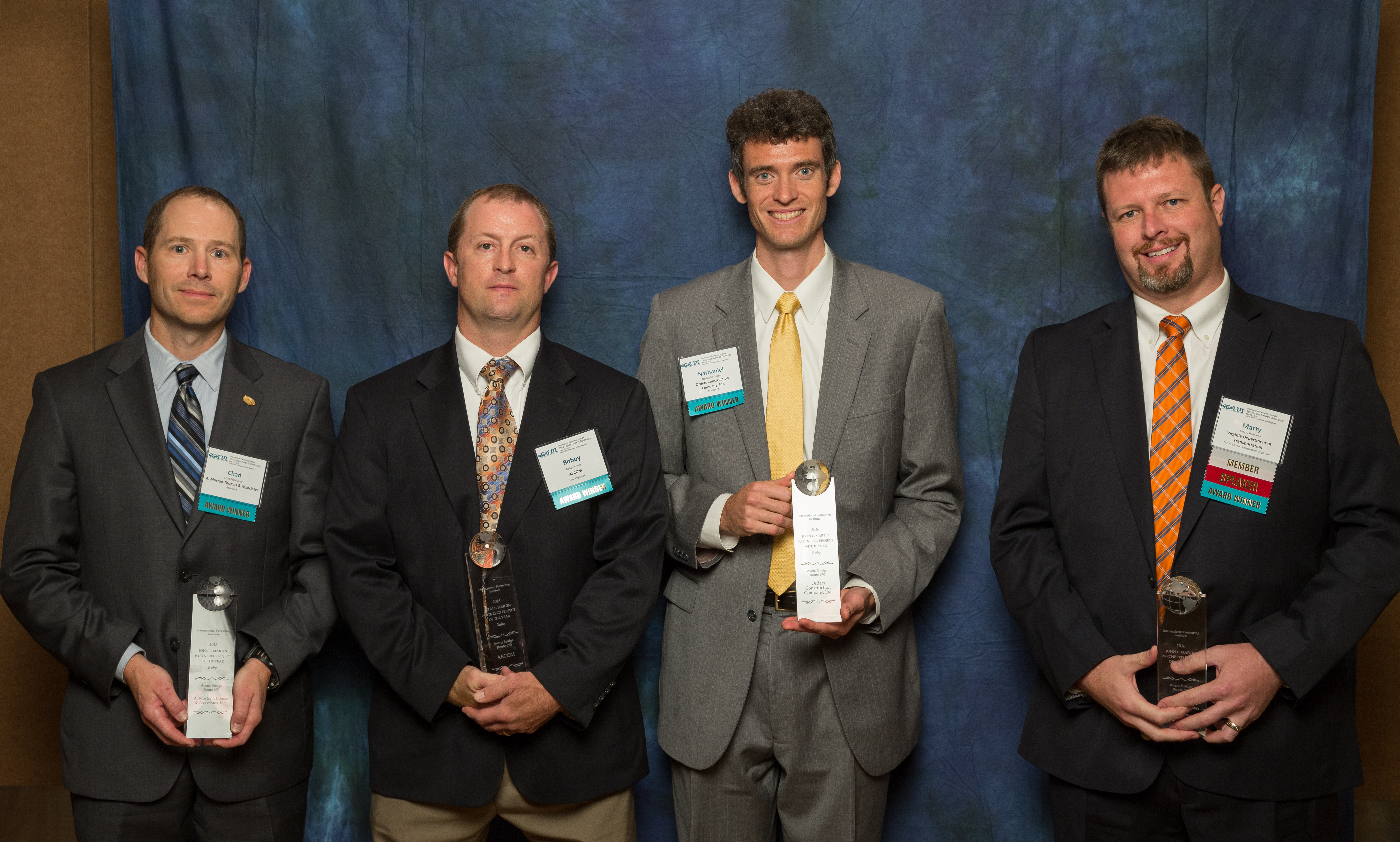 AMT, with VDOT, Orders Construction, the project's partnering facilitator, and the bridge designer were awarded a Ruby Level Partnered Project of the Year Award from the International Partnering Institute for the Avens Bridge Replacement in Bristol, Virginia. The Ruby Award is the second-highest award in each category.
The Partnered Project of the Year Awards recognize teams who distinguish themselves by implementing IPI's best practices for an integrated partnering program and exemplify high-trust working relationships on their projects.
The awards were given on May 19 at a celebration in San Francisco.
For more information, please click here.