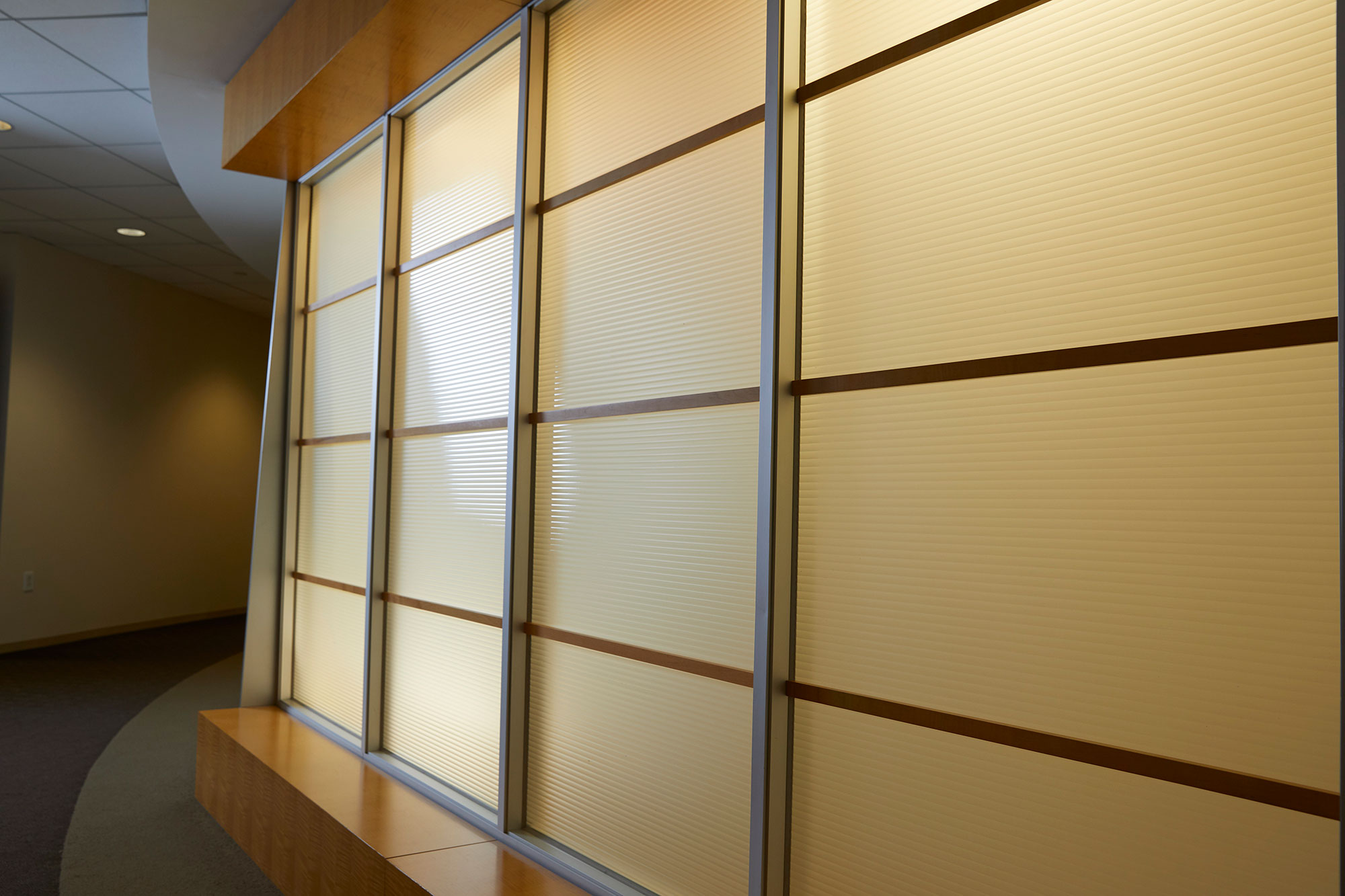 Ashmead Road Bridge Replacement
Company News | July 23, 2020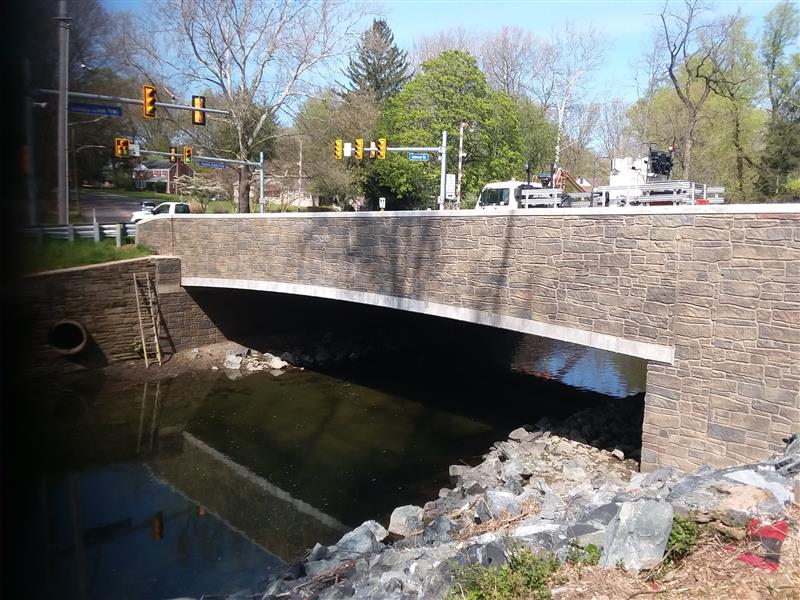 AMT's first prime contract in Pennsylvania, the Ashmead Road bridge replacement, was successfully completed in July 2020.  The Ashmead Road bridge replacement was in a suburban area of Cheltenham Township, Montgomery County, just outside of the City of Philadelphia. The existing single span steel girder bridge was constructed in 1936 and had advanced section loss with holes through areas on the beam webs and flanges. These structural deficiencies lead to a weight posting and shoulder delineators to keep traffic off the deteriorated beams.
Ashmead Road is a commuter route into Philadelphia from Cheltenham Township and the bridge replacement upgrades were necessary to provide a safer roadway network. The existing bridge replacement now has a new concrete spread box beam bridge with little widening and minimal approach roadway work.
A stone retaining wall lines the west bank of Tacony Creek with some areas of mature forests lining the creek and adjoining parkway at this location. The existing stone retaining wall, abutments, and parapets are hand cut schist that sparkles in the sunlight. This schist is a theme throughout the township and can be found as the building material for most of the historical buildings in the township, including the municipal building, residences, and many stone walls lining these properties.
Maintaining the historical look of this schist was a priority of the bridge replacement for Cheltenham Township. Form liners were used to mimic the roughly squared stone facing on the new abutments and parapet walls and then stained to blend into the existing wall.
The bridge replacement project was not without a few challenges. After the planned detour was set in place a nearby intersection started to experience unacceptable traffic delays during the morning and evening rush hours. Many motorists started creating their own detours through residential areas at frequently high speeds. Through collaborative efforts with the Township Police, inspection staff, and the designer, changes to the detour were approved through PennDOT and implemented, effectively elevating these problems. The planned excavation of abutment 2 was determined to be less than 10ft from an existing sewer line. This area was redesigned with shoring to ensure the sewer line would not be undermined. Also, there were severe storms that caused flooding and destroyed the coffer dams.
Project Supervisor Mark Cin, working under Heidi Kording, managed the daily inspection, project documentation and the coordination between the township, PennDOT, contractor, and designer.
The Ashmead Road Bridge Replacement was an example of successful partnering resulting in a project well built.
Check out our Structural Practice 
Follow us on Facebook