Stormwater Management/BMP's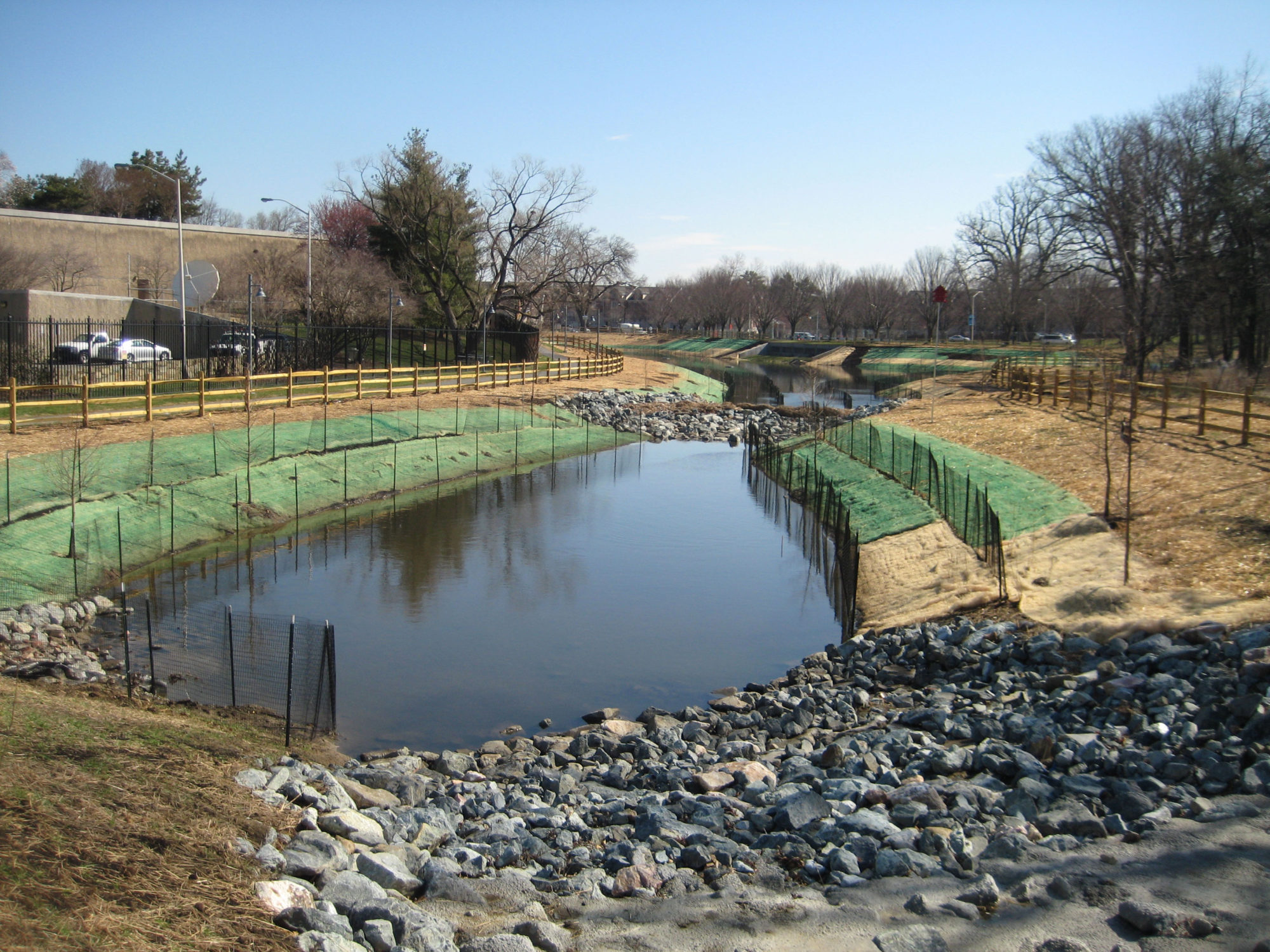 AMT provides stormwater management planning and design services to our clients. Stormwater planning begins with GIS mapping to determine treatment options to consider, taking into account proximity to wetlands or streams, existing watershed land cover (vegetation and habitat), water sources (groundwater, surface water urban run‐off, tidal ebb and flow, etc.), soils and geology, topography/slopes, property ownership, construction feasibility and access issues, utility issues and other stakeholder issues identified through public meetings and coordination.
Solutions can include Low Impact Development (LID) to manage rainfall at the source using site design techniques that store, infiltrate, filter, evaporate and detain runoff. LID's goal is to mimic a site's pre‐development hydrology by using design techniques that infiltrate, filter, store, evaporate and detain runoff close to its source. A goal of LID is to use site and subdivision design techniques in coordination with Stormwater Management engineering to mimic the hydrologic conditions associated with an undeveloped site. Stormwater solutions can also include dry detention, wet ponds, pre‐manufactured treatment structures, and others.
AMT prepares drainage area mapping for existing and proposed conditions. Hydrology methods are then used to establish discharges for existing, proposed and/or ultimate conditions (proposed conditions using zoning or future land use) using TR‐20, HydroCAD, SWMM or other software tools. Stormwater storage values are then determined based upon water quality treatment requirements tied to imperviousness of the project area, as well as water quantity treatment requirements tied to adequacy of the downstream channels and avoidance of increased discharges.
Stormwater management design includes compliance with stormwater quality, stormwater quantity and erosion and sediment control regulations.